09/07/2018
Sponsored Content
Roadmap: Getting Digital Ordering Right
Fueled by consumer demand for convenience, digital restaurant sales are skyrocketing.
Diners are more connected than ever before, and digital engagement influences 40% of restaurant visits today, according to "The Restaurant Digital Crossroads: The Race to Meet Guest Expectations" from BRP Consulting. More and more consumers — not just millennials and Gen Z —are expecting digital ordering. Today only 6% of restaurant sales are transacted digitally; but by 2025, digital restaurant sales will account for 30%, or $30 billion, of all restaurant sales, according to the study.
Meeting consumers' increasing expectations for speed and convenience can pose challenges for restaurant operators and the digital ordering solutions that are utilized. In this Roadmap, Hospitality Technology gathers insights and best practices from  restaurant operators who have embarked upon a digital journey. Here are six strategic steps to ensure a smooth transition to offering tech-driven ordering options.    
STEP ONE: Start with One Uniform POS
For Saladworks (www.saladworks.com), it was essential to get its 100 locations on one cloud-based point-of-sale (POS) system to maximize efficiencies and data insights.
"Legacy systems, while they talk about the ability to 'do online,' they're clunky and hard to make work (with digital ordering)," says Patrick Sugrue, president and CEO of Saladworks, based in Conshohocken, Pa. "In our case having a cloud-based POS with an open API is crucial."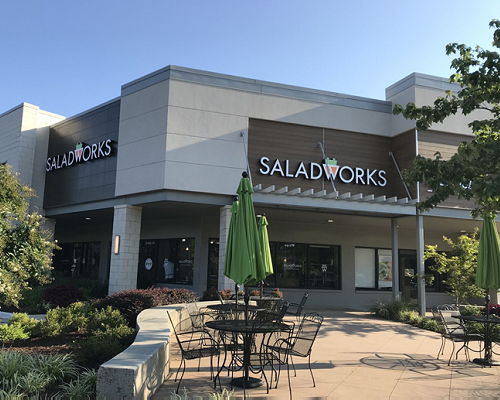 Before upgrading its technology stack in 2017, the fast-casual brand known for its made-to-order salads was using five POS systems and had been selling its food online for more than five years; these disparate and separate systems led to data inconsistencies. For example, budget categories and how things were accounted for varied from system to system. To do any type of analytics or reporting required going into the dashboard of each of the POS systems.
There needed to be "a uniform option" across the brand to benefit the company, franchisees and guests, stresses Sugrue.
Saladworks updated its technology stack to establish a unified brand presence across every channel. The fast-casual salad concept selected Dovetail Systems Inc.'s Gusto (www.gustofb.com) POS system as its omni-channel digital platform.