RLH Talks RLabs During Q1 2019 Call
Get great content like this right in your inbox.
Subscribe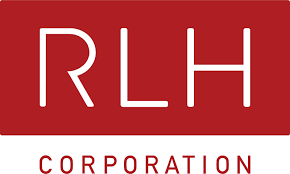 During Red Lion Hotels Corporation Q1 2019 Earnings Conference Call, Greg Mount – President and Chief Executive Officer – discussed how RLabs has begun to take shape during the last few months. Its first product, Canvas Integrated Systems, has now been on the market for a few months and is "showing promise with strong interest from a number of independent hotel owners and operators," Mount noted. "The early interest and economics are proving out our assumptions."
According to Mount, he and other members of the RLH team have been on the road promoting this product and talking with independent hotel owners, operators, and third-party management companies. RLH also sends out a team of specialists to sit down with the interested parties and identify what they're paying for specific systems/products in order to be able to make an accurate comparison for what their costs would be under Canvas.
"And it's working very well for us," Mount said. "We've yet to have a meeting where people weren't very engaged. People are excited, in fact, about the opportunity."
According to Mount, RLH has met with hotels as small as 50 rooms and hotels as large as 1,000 rooms. After running through the numbers at each property, "all of these hotels," have so far shown an opportunity to "significantly reduce costs" while improving service and technology.
"So we're very, very excited about it," Mount added. "We have a lot of activity going on."
Mount also went on to discuss the importance of technology to RLH for its guests and franchisees.
"Our ability to remain nimble and provide a full suite of services for our hotel owners while enhancing the guest experience is heavily reliant on technology," he said. "Our focus on technology is part of our DNA and a top focus for RLH."
He went on to mention how RLH offers keyless entry, Apple TV and mobile app room service as a way of providing guests with the convenience and functionality they desire from their smartphones.