09/26/2018
Pizzeria Adds 150K Customer Emails, Visit History to Database
Anthony's Coal Fired Pizza is known for its award-winning, authentic coal-fired pizza and oven-roasted specialties. They started with a single location in 2002 and have expanded to 65 company-owned restaurants in eight states.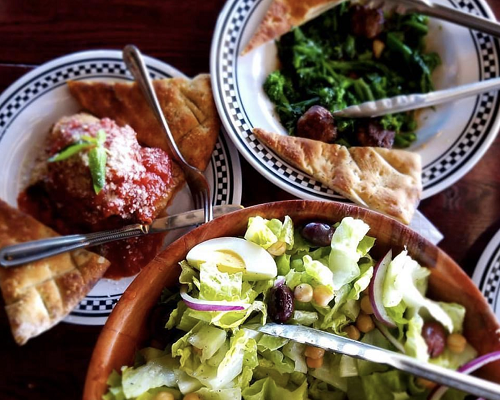 The Challenge
Anthony's Coal Fired Pizza wanted a way to build relationships with the thousands of guests walking through their doors on a daily basis. However, reminding employees to collect contact info from guests with paper and pen proved to be challenging. Even with contacts, developing and sending targeted messages based on restaurant location or demographic information was tough.
The pizzeria needed a streamlined solution for collecting guest contact information and managing the delivery of customized, targeted marketing messages. It had to work for individual locations and corporate promotions. And it had to be manageable for a two-person marketing team.
The Solution
Anthony's Coal Fired Pizza chose Zenreach to improve its marketing efforts. The solution uses guest WiFi to automatically track customer visits, build rich customer profiles, target communication more precisely and directly measure in-store impact. Zenreach takes the job of collecting contacts out of the staff's hands. It also has features that allow small teams to create and manage marketing emails.
The Results
Today, Anthony's Coal Fired Pizza s collects 7,000+ emails every month with a database that has surpassed 150,000 in under a year. Additionally, with Zenreach's ability to combine the contact information with each customer's visit history, ACFP can automatically re-engage with lapsed customers that hadn't been to an Anthony's Coal Fired Pizza location in a while.
Zenreach's proprietary metric, the Walk-Through Rate, gives real insight into whether customers come back as a result of a marketing message. Anthony's able to see an incredible 1,800 lapsed customers return and they've been able to boost enrollment to its loyalty program – Anthony's Coal Fired Club.
They are now able to personalize engagement to their guests in ways they hadn't previously been able to. This includes campaigns like holiday themed email campaigns and targeted restaurant-based promotions about upcoming events and specials.
"Zenreach has provided us with an incredible solution as well as stellar customer support over the past year. We have added 150,000 new guest emails to our database within the past year simply by activating Zenreach on-top of our guest WiFi, " said Danielle Guzzetta, Anthony's Coal Fired Pizza. 
Highlights
150,000 new emails collected in one year
7,000+ Contacts Collected Monthly
1,800 Lapsed Customers Returned
60+ Locations Turned on Instantly