Pechanga Resort Casino Beta Tests Facial Recognition on Security Robots
Get great content like this right in your inbox.
Subscribe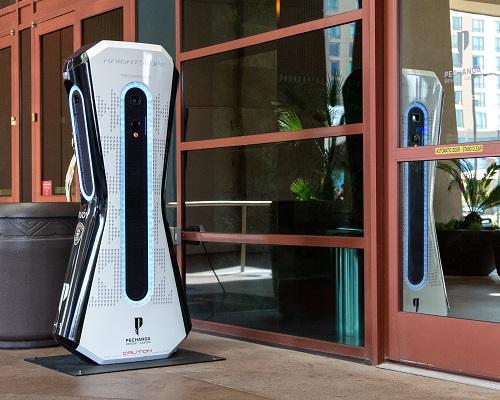 Knightscope Inc., a developer of advanced physical security technologies focused on enhancing U.S. security operations, said that facial recognition software utilizing deep learning to detect, analyze and compare faces is now available, in beta format, on its K1 security robot platform to help enhance Workplace Violence Prevention (WVP) programs for companies across the United States.
Knightscope has been testing its beta release of facial recognition with existing client, Pechanga Resort Casino in Temecula, Calif. "Knightscope's enhanced capabilities provide Pechanga with added levels of security that were not possible before," said Robert Krauss, Vice President of Public Safety at Pechanga Resort Casino. "We began working with Knightscope and their security robots over a year ago. Pechanga knew the technology would be another tool for the resort-casino's 350-person public safety team in maintaining wellbeing for our guests and team members."
Knightscope will demonstrate the new system for the first time publicly at ISC West in Las Vegas on April 10-12 in booth #2127 at the Sands Expo Convention Center. ISC West is a security industry trade show in the US, and Knightscope will be featured in its Unmanned Security Pavilion.
Knightscope will also be leading a discussion for registered attendees entitled "Leveraging Autonomous Security Robots with Facial Recognition Software for Your Workplace Violence Prevention (WVP) Program."