Osage Casino Stacks the Deck With Agilysys for New Hotel Property
Get great content like this right in your inbox.
Subscribe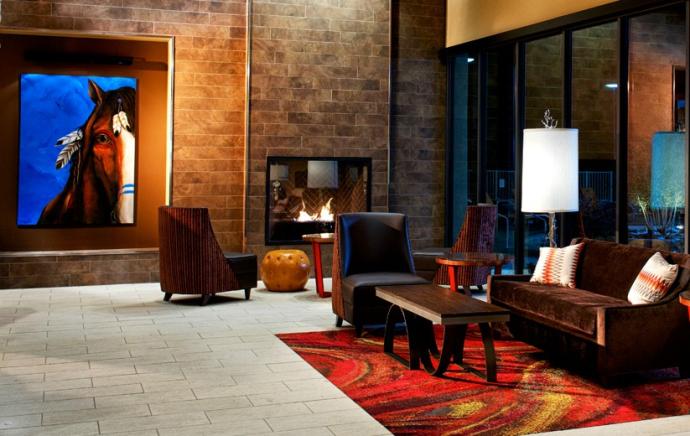 Osage Casinos selected Agilysys solutions for its new hotel property opening in Tulsa, Okla., to elevate the guest experience across the property and improve operations from check-in to check-out.
Osage Casinos operates seven casino locations in Oklahoma, with hotel accommodations currently available at two of the properties. The Osage Casino in Tulsa features 24-hour gaming, restaurants, bar and an event center, and will soon be adding a new 141-room hotel to the property. Scheduled to open in mid-2018, the hotel will be the newest addition to the local Oklahoma casino and hotel chain.
When choosing technology for the new hotel, the management team wanted a property management system that would help to streamline operations, to better understand guests' needs and to improve customer experience.
Because the Agilysys LMS® property management system was already in use at two other Osage Casino hotels, the company chose to continue with the platform. As a result, Osage will deploy InfoGenesis® POS, Visual One® PMS, rGuest® Pay payment gateway and rGuest® Seat restaurant reservations and table management solutions.
Osage Casinos chose the following Agilysys solutions:
Visual One PMS - A comprehensive and fully integrated property management system that offers a wide range of features and functionality, including front office operations, guest history, housekeeping, reservations management and more. The system also offers optional modules for accounting, activities, club management, comp accounting, condo accounting, guest marketing, sales and catering and spa management.
InfoGenesis POS - A comprehensive POS that combines terminal and tablet touchscreen applications with offline capabilities. It includes reporting and analysis features, enterprise-grade menu and item configuration capabilities, and multi-language support.
rGuest Pay – A payment gateway for secure payment processing. rGuest Pay includes: validated P2PE, which securely encrypts cardholder data while drastically reducing annual PCI audit costs; a Payment Information Proxy (PIP) that secures data arriving via e-commerce interfaces; tokenization, which eliminates storage of cardholder data; and a range of fixed and mobile EMV-ready payment devices that enables compliance with new card security regulations.
rGuest Seat – A reservation, table and wait list management solution to streamline operations and improve guest service. Built on open industry standards, the solution can reside on a fixed terminal or operate on a mobile tablet, so that servers can greet guests and move around the restaurant to update table status. rGuest Seat provides diner details and preferences to the host and serving staff, allowing the restaurant to own guest information from start to finish and provide a customized dining experience.
"We look forward to expanding our relationship with Osage Casinos," said Ramesh Srinivasan, president and CEO of Agilysys. "Visual One PMS is an ideal solution for properties that want a powerful yet flexible property management system, and combined with InfoGenesis' industry-leading POS capabilities, they streamline operations and ensure fast and efficient guest service.
The addition of rGuest Pay will help safeguard guest financial data, and rGuest Seat will provide easy table management and allow the F&B operation to deliver a customized dining experience.
Together, the Agilysys solutions will allow Osage to boost operations and deliver world-class guest service."