Olo Releases How-To Guide for Launching Successful Delivery Programs
Get great content like this right in your inbox.
Subscribe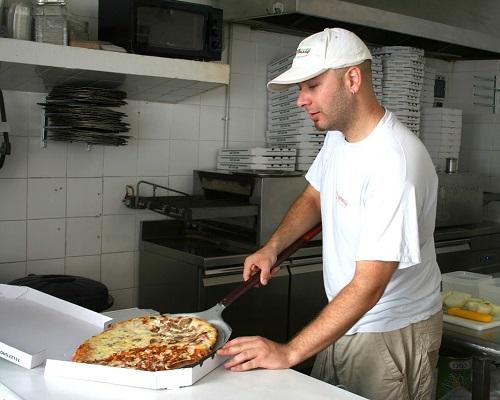 Olo, a digital ordering and delivery platform for the restaurant industry, released a guide outlining best practices to scale delivery at restaurants. With data and tips collected across its 250 restaurant brand partners and their guests, the guide provides insights for restaurants on how to significantly grow their revenue stream, increase guest engagement and build brand loyalty in an increasingly on-demand economy.
Top Insights for Restaurant Operators Include:
Digital ordering for pickup and delivery are growing rapidly while overall sales remain relatively flat. Morgan Stanley predicted that by 2020, the food delivery industry could account for 11 percent of all restaurant sales – a $32 billion opportunity. Based on historical Olo data, brands that enable delivery through Olo's Dispatch product, which connects restaurants with delivery service providers, have roughly 50 percent higher order subtotals (average order value) compared to in-store pickup order subtotals. Additionally, guests that ordered delivery are more likely to be repeat guests, compared to non-delivery guests.

 Reconfigure your space for delivery, and dedicate a team member to delivery orders. Olo found that once a restaurant is processing 30 or more delivery orders per day, the time and cost for dedicating an employee to this role is justified. Make that team member count – it's a key position that deserves the attention of restaurants' top talent. 

Integrate the point-of-sale system with third-party marketplaces. Having too many marketplaces to monitor at once can inflict tablet fatigue, cut into margins and overwhelm store operations. POS integration can manage all marketplace orders in one convenient place, and maximize those engagements. Olo's Rails API can integrate and streamline third-party orders on behalf of its restaurants, simplifying the process at the restaurant level.

Install to-go shelving for easy handoff. Restaurants are starting to leave bags on shelves designated for delivery drivers or guest pickup. Although a legitimate concern, most restaurants Olo interviewed shared that theft and order mix-ups made up a negligible percentage of orders placed on shelves.
Click here to download Olo's restaurant guide for best-in-class delivery.