Nuvola, BluIP Partnership Allows Hoteliers to Create, Complete and Close Service Tickets via Voice Command/Mobile Device
Get great content like this right in your inbox.
Subscribe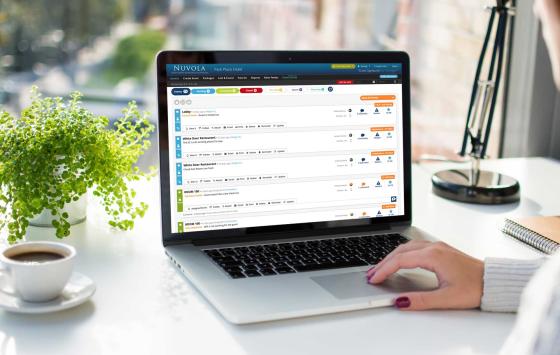 Nuvola, a guest service management software company focused on the intersection between hotel operating efficiency and guest experience, announced its partnership with BluIP, a cloud-based unified communication services company to address and improve interdepartmental communications in the hotel industry. The partnership is based on a software integration of Nuvola's guest service management platform with the integrated mobile messaging, enhanced push-to-talk, and location awareness for employee safety support of the BluIP app. This functionality will be available to all mutual Nuvola and BluIP clients in February of 2018.
The Nuvola and BluIP integration delivers hoteliers the ability to leverage both systems to more efficiently create, complete and close service tickets via mobile device/voice command, which is imperative in the fast-paced on-the-go nature of the industry. Additionally, BluIP's BeHive messaging platform enables multi-departmental workspace communications to more effectively manage tasks, events, groups, and personal communications through the hotel employee's mobile device. Lastly, staff will be able to use the app to trigger emergency calls to a designated number, which will also be reported on the guest service management platform, Nuvola, for posterity.
Both BluIP and Nuvola focus on quality assurance, task management, and streamlined communication. With BluIP and Nuvola integrating their two solutions, BluIP will focus on leveraging their enhanced messaging and push-to-talk technology, while Nuvola will leverage their staff-side platform & operational data analysis services.