NOVA Restaurant Group's CFO Slashes Auditing Time
Get great content like this right in your inbox.
Subscribe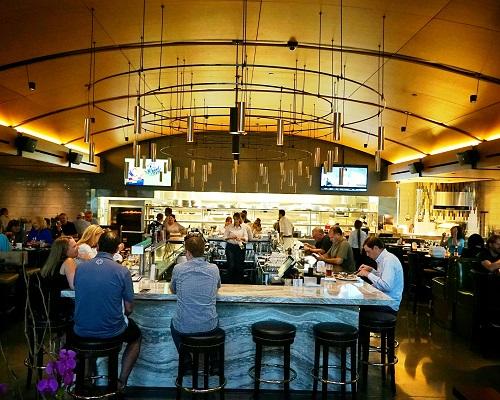 Imagine saving 11 hours a week. That's what happened to NOVA Restaurant Group's CFO after implementing Restaurant365's solution. This restaurant-specific accounting and back-office software alleviated the burdens of this CFO, slashing the time he spent auditing seven restaurants to one hour per week, down from 12. 
The Challenge
NOVA Restaurant Group manages seven independent restaurants in Minnesota with more than 600 employees. After years of working with a variety of third party applications, NOVA Restaurant Group was looking for an all-in-one accounting and analytical software program. The challenge was finding an accounting system that efficiently managed the seven stores in the group's portfolio based on operational periods and corresponding budgets.
The Solution
After attending the NRA show in Chicago and reviewing many different options for premier accounting programs and enterprise solutions, no single software met their needs quite like Restaurant365.
"I was wasting time investigating falsities rather than managing," said Bruce Nelson, Chief Financial Officer, NOVA Restaurant Group. "With our old system, I would spend 12 hours a week auditing. Now with Restaurant365, I spend an hour a week, freeing me up to focus on other areas that are aimed at growing our restaurant group versus keeping it accountable."
NOVA Restaurant Group had already created an environment where chefs and managers were inputting data, but Restaurant365's intuitiveness made "crunching numbers" much easier and quicker, allowing the Group to spend more time analyzing those numbers to get to the bottom line profit.
It was important to NOVA Restaurant Group that the software they use easily integrates and connects each of their seven restaurants. Restaurant365 knows if you transfer products and expenses from one entity to another, and intuitively adjusts the balance sheets and accounts during the process, ultimately saving time and money. This process allows staff to directly see how their budgeting is affecting their salary while using the software to compare budget in real time. This has taught them how to watch the budget weekly rather than waiting until the close of the period, keeping them more on track throughout the operational period Since then, one store bonused out three quarters in a row at 100 percent and three other stores have bonused out on 100 percent by picking and choosing necessities based on budget.
NOVA Restaurant Group is growing at a rate of about one store every 18 months. After learning how to use and manage the software in 2017, they analyzed the data to set the 2018 budget based on their performance in the areas of sales, labor, food, alcohol and direct operating. Two full years with Restaurant365 produced $850,000 more in bottom line profit in the second quarter review compared to the previous year.
"I've been in the restaurant industry for 40 years and have dabbled in a lot of different aspects of what Restaurant365 has to offer, and I'm very impressed with how these tools work within the software. I think a lot of thought has gone into how the experience is for the user," said Nelson.