05/09/2019
MOOYAH Hires New President, COO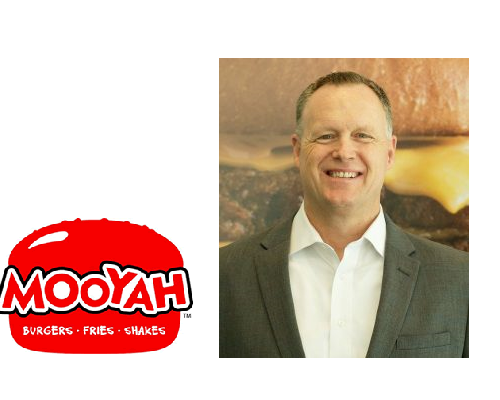 MOOYAH Burgers, Fries & Shakes expands its leadership team, including a new President & COO, Tony Darden.
He previously worked as COO at Taco Bueno. Prior to Taco Bueno, Darden spent more than a decade at Panera Bread and more than 15 years at Bennigan's.
MOOYAH also added a new Director of Supply Chain, a Real Estate & Development Manager and a Construction Project Manager in Q1.
John Hunter came onboard as the Director of Supply Chain, most recently working as Director of Supply Chain for Zoës Kitchen where he supported more than 250 locations nationally. He also held positions in Supply Chain for Nebraska Furniture Mart and TGI Fridays. His expertise has already proven valuable for MOOYAH in terms of procurement, logistics and distribution.
Real Estate & Development Manager Scott Haehnel joined the MOOYAH team in March, bringing with him an extensive background in the service industry including VP of Development at Eskimo Hut, Area Representative at Firehouse Subs and VP of Operations for Papa John's in Northern California. He opened more than 100 locations with Papa John's and Firehouse Subs in Texas.
Finally, Coleman Williams joined MOOYAH as Construction Project Manager with previous positions in IT, marketing, and most recently, Supply Chain at Zoës Kitchen. His experience with budget analysis, cost-savings opportunities and project management have empowered MOOYAH to determine a benchmark landed cost for current and future franchisees.