Make Artificial Intelligence Work For Your Restaurant
Get great content like this right in your inbox.
Subscribe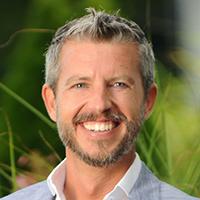 Take artificial intelligence (AI) from buzzword to bottom-line impact in a MURTEC session entitled "How AI Can Improve Operations: Enhancing Guest Experience & Driving Sales."
The future is now and restaurants must embrace the latest cutting-edge technologies to drive sales growth. In this session, Benjamin Calleja, CEO of restaurant design company Livit that acts as strategic consultants to restaurants in 43 countries, will share global insights from brands on how to create exciting experiences that will influence guest behavior and ultimately increase sales through the smart, thoughtful use of integrated technology.
Calleja will present real-life success stories from major brands on how to trigger customer behaviors based on AI; how data can be used to improve the in-store experience; and how to maximize takeout and delivery operations for improved profitability in restaurants. Attendees will gain a strategic understanding of how technology that is available today can be an enabler for improving profitability and ensure restaurants are ready for the future.
Prior to joining Livit, Calleja was with 1889 Fast Fine Pizza, a disruptive restaurant chain and an innovation lab for extraordinary guest experiences. He is board member and advisor in Big Image Systems, a unique, innovative company with the world's largest printing capabilities. Calleja holds two Master of Architecture degrees and is considered an expert in the area of hospitality design, serving as a lecturer at conferences and events related to the sector of architectural services. He is also member of the American Institute of Architects and Registered Architect in Germany, France, Italy, UK, Spain, Luxembourg and Sweden.
ABOUT MURTEC
Now in its 23rd year, MURTEC has become the "Gold Standard" event for education and networking in the restaurant technology industry. The 2018 event will take place April 11-13, 2018, at the Paris Las Vegas Hotel & Casino and will feature a dynamic new format with a program crafted with the insights and expertise of a highly-engaged Advisory Council.
Hosting 700+ restaurant technology executives and solution providers, MURTEC has grown every year to expand on all fronts more technology, more education, more networking all while still maintaining an exclusivity and intimacy that fosters invaluable peer-to-peer idea-sharing. The 2018 schedule will still feature popular standbys including: the annual golf outing and MURTEC University sessions. Also back by popular demand will be the Top Women in Restaurant Technology Awards.
Now in its second year, the Top Women in Restaurant Technology Awards recognizes a diverse array of women in the foodservice technology industry, from restaurants and technology suppliers, who are reimagining how things are done in restaurants while demonstrating excellence in leadership, inventiveness and skill.
Other standout events include an IT Leadership Panel, featuring some of the industry's top technology executives, dynamic keynotes, engaging shorter format MURTALKS, interactive workshops, as well as ample networking time.
Another new feature for 2018 are MURTEC Exhibit Hall Tech Tours. These guided tours by HT staff will be divided into technology categories. Attendees will be presented with technology highlights which they can then learn more about during the numerous networking opportunities at the conference.
To register or learn more about MURTEC, follow this link: https://www.murtec.com/start/begina