Lonely Planet Pioneers "Bookable Content" with AI-Tech Travel Start-Up TRILL Travel
Get great content like this right in your inbox.
Subscribe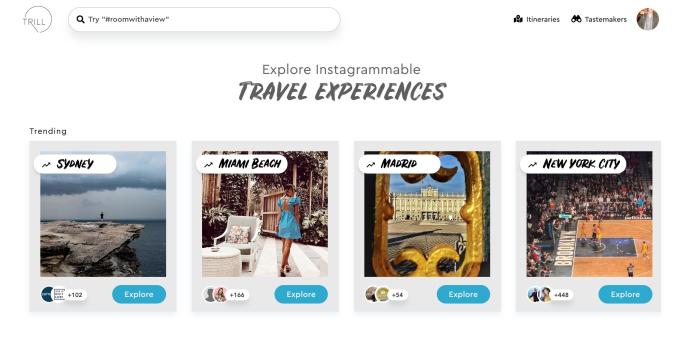 Lonely Planet announces the acquisition of TRILL Travel, becoming the first brand to convert influencers' digital content into bookable experiences. Leveraging AI technology, TRILL analyzes pictures and automatically creates links to booking sites. This allows users to book a hotel, experience, or table at a restaurant by simply touching a picture. With this acquisition, Lonely Planet is bridging the gap between those wanderlusting and those on the road by streamlining the booking process through a powerful visual search mechanism.
Recognizing the significance of influencers in today's world, Lonely Planet continues to transform its platform through continued collaboration with expert voices and curators.
To attract and incentivize influencers, Lonely Planet will also adopt TRILL´s revenue share model, which automatically pays out commissions for confirmed bookings tied to each individual post. By providing a dual-sided marketplace, Lonely Planet helps travel brands drive direct bookings through organic social content, and acts as a monetization platform for content creators. By combining Lonely Planet´s Pathfinders with TRILL´s current tastemakers, Lonely Planet is poised to have one of the largest influencer networks in the market.

Reporting directly to Cabrera, TRILL's Founder & CEO Eric Shepard will play a large role in Lonely Planet's venture experiments going forward. Shepard comes from a background of music, tech and travel companies and was recently named one of Phocuswright's 35 under 35 for most influential people in travel technology. His first initiative will be integrating TRILL's technology and model into Lonely Planet's digital properties, then focusing on finding further transformative adjacent spaces in travel.