Learn How to Unlock Growth and Innovation Through Agile Intelligence at MURTEC 2018
Get great content like this right in your inbox.
Subscribe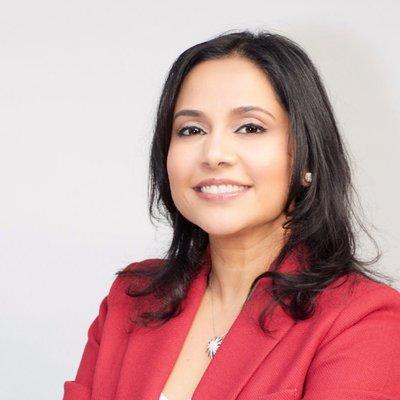 Restaurants are facing a rapid pace of digital transformation to meet the challenges of interacting with today's connected consumer.  Executives know that they should be using analytics to take advantage of all of the new data sources created by digital interactions, but it's often difficult to understand what it all means, and where to get started. The closing keynote at MURTEC 2018 will demystify this complex area of data analytics, diving into the technology, people and process changes that are required to support an effective digital transformation. This discussion, led by Nikki Barua, co-founder and CEO of BeyondCurious, will help attendees come away with a solid understanding of where the opportunities are, and how to advocate for adoption in their own companies.
Barua is a change agent with a big mission: To be a catalyst that unlocks the potential in a billion people through ideas, inspiration and tools for transformation. She is leading a movement to empower people and organizations to thrive amidst disruption. Barua founded BeyondCurious in 2011 to help large companies innovate like startups. Since then, the award-winning digital accelerator has created massive impact by guiding leading brands in achieving their digital transformation goals.
Barua is the Global Ambassador and Co-Author of the book – Innovating Women: Past, Present & Future – supporting women's participation in Innovation, Science and Technology and their impact in the innovation economy. Recognized as a role model across diverse communities, Barua is actively involved in promoting entrepreneurship and innovation through diversity-focused organizations such as WBENC, NMSDC, NGLCC and ABA. In addition to being a guest lecturer at UCLA and USC, she has been instrumental in supporting incubators developing technology products for healthcare and education.
Barua was awarded Entrepreneur of the Year by ACE in 2014, Top Woman Entrepreneur in North America by Ernst & Young in 2015, LA Woman of Influence by The Business Journals in 2016, and Women of Entrepreneurship by LA Lakers and Comerica Bank in 2017. Her inspiring story of overcoming personal adversity and dreaming big has been featured in publications such as Fortune, Forbes, Fox, and CNBC. Recognized for her success as an immigrant, minority, woman entrepreneur, Barua is a fierce advocate for diversity as the fuel for innovation.
ABOUT MURTEC
Now in its 23rd year, MURTEC has become the "Gold Standard" event for education and networking in the restaurant technology industry. The 2018 event will take place April 11-13, 2018, at the Paris Las Vegas Hotel & Casino and will feature a dynamic new format with a program crafted with the insights and expertise of a highly-engaged Advisory Council.
Hosting 700+ restaurant technology executives and solution providers, MURTEC has grown every year to expand on all fronts more technology, more education, more networking all while still maintaining an exclusivity and intimacy that fosters invaluable peer-to-peer idea-sharing. The 2018 schedule will still feature popular standbys including: the annual golf outing and MURTEC University sessions. Also back by popular demand will be the Top Women in Restaurant Technology Awards.
Now in its second year, the Top Women in Restaurant Technology Awards recognizes a diverse array of women in the foodservice technology industry, from restaurants and technology suppliers, who are reimagining how things are done in restaurants while demonstrating excellence in leadership, inventiveness and skill.
Other standout events include an IT Leadership Panel, featuring some of the industry's top technology executives, dynamic keynotes, engaging shorter format MURTALKS, interactive workshops, as well as ample networking time.
Another new feature for 2018 are MURTEC Exhibit Hall Tech Tours. These guided tours by HT staff will be divided into technology categories. Attendees will be presented with technology highlights which they can then learn more about during the numerous networking opportunities at the conference.
To register or learn more about MURTEC, follow this link: https://www.murtec.com/start/begin