Learn How Disney Parks Uses High Tech to Enable High Touch for Record Guest Satisfaction at HT-NEXT 2019
Get great content like this right in your inbox.
Subscribe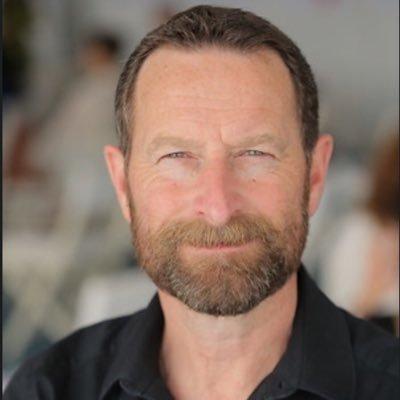 Hospitality Technology is pleased to announce that Duncan Wardle, Innovation & Creativity Analyst, and Former VP, Innovation & Creativity for The Walt Disney Co. will be the opening keynote on Tuesday, April 9 for HT-NEXT. His presentation, which is titled "Innovation: The Currency for a Consumer-Driven World" will discuss how hoteliers are facing incredible demands of innovating in meaningful ways that build real customer loyalty and memorable experiences. Building on his 25 years with The Walt Disney Company, Wardle will kick off HT-NEXT 2019 by talking about how Disney Parks balances the advent of High Tech to enable High Touch, resulting in record guest satisfaction and record revenues. He will also show how by looking in places where your competition isn't, you can create a unique competitive advantage.   
As an added bonus, Wardle will return later in the day to lead an innovation workshop titled: "Creating a Culture of Innovation and Creativity in Your Organization." Wardle will guide participants through a unique innovation process that's tangible, easy to learn and practical to apply. Inspirational and motivational, this workshop is embedded in consumer truths, so participants can actually apply the tools they develop to real challenges they're facing back in the real world.  
Having worked for The Walt Disney Co. for some 25 years, Wardle now serves as an independent innovation, design thinking consultant. Most recently, Wardle was Vice President of Innovation & Creativity at Disney. Heading a team that served as both "creative ideation consultants" and "cultural change agents" to Disney Imagineering, Pixar, Lucas Film, ESPN and the Parks, he designed a creative problem solving process, that captures unlikely connections, leading to both fresh thinking and revolutionary ideas.
Prior to his role as Head of Innovation & Creativity, Wardle held the posts of VP, Global PR for Disney and VP, International Marketing & Sales for Disney Parks around the world. Over the last three decades Wardle has served in an executive role for The Walt Disney Co. in London, Paris, Los Angeles, Hong Kong, Mumbai and most recently Shanghai.
In 2008, he was honored with the "Outstanding American Citizen Award" at the White House and in 2014 he was awarded an Hons. Doctorate from Edinburgh University. He also holds the Duke Edinburgh Award, presented by Her Majesty the Queen.
Hospitality Technology (HT) and Hospitality Technology Next Generation (HTNG) are collaborating for the third year in a row to host HT-NEXT 2019, a unique conference for the hospitality technology industry. HT-NEXT 2019 will take place April 8-11 at the Hilton Riverside Hotel in New Orleans.
HT-NEXT (https://www.ht-next.com) brings together hotel technology solution providers with leaders and influencers from leading hotel companies spanning IT, finance, marketing, distribution and operations. In 2018, the event attracted nearly 600 hospitality professionals. After the event, 87% of these attendees said they met a valuable new contact at the show, and 97% of attendees said they brought back a specific idea to implement at their organization.
HT-NEXT features emerging trends and the ability to dig in to work together to solve current industry problems. The program will feature thought-provoking keynotes, diverse educational sessions, HTNG workgroups and a technology exhibit hall for attendees to discover cutting-edge solutions. The Hotel Visionary Awards and the HTNG TechOvation Award are also presented live during the event