Joth Ricci Named President of Dutch Bros Coffee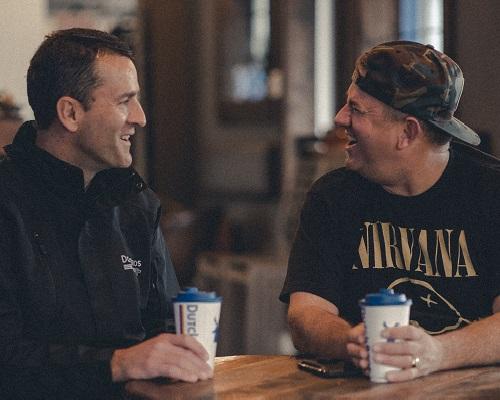 Dutch Bros Coffee has appointed Joth Ricci president. Working alongside CEO and cofounder Travis Boersma, Ricci will leverage his beverage expertise to ensure Dutch Bros is well-positioned to achieve its expansion plans, including growing to 800 locations over the next five years.
"I've gotten to know Joth over the years, and he is a natural complement to our team," said Boersma. "His proven abilities in strategic planning will be invaluable as we fine-tune our systems, standards and processes for our expansion goals. We're thrilled to welcome him into the Dutch Bros family."
With a passion for innovation and the beverage business, Ricci joins Dutch Bros from Adelsheim Vineyard, where he was president and CEO and remains a strategic advisor and director. Previously, he was president of Stumptown Coffee Roasters, where he collaborated with TSG Consumer Partners, which has partnered with Dutch Bros since acquiring a minority stake last year. Additionally, Ricci is a director at Brew Dr. Kombucha and Ninkasi Brewing.
Ricci, who began serving as president on Jan. 7, is focused on guiding day-to-day activities and working directly with the board, TSG and management, while Boersma oversees Dutch Bros' big picture strategy.
Dutch Bros Coffee has more than 320 drive-thru coffee locations and approximately 10,000 employees in seven states. The company is headquartered in Grants Pass, Ore., where it was founded in 1992 by Dane and Travis Boersma.