Inventory Management System Helps Chicago Restaurant Connect with Craft Beer Fans
Get great content like this right in your inbox.
Subscribe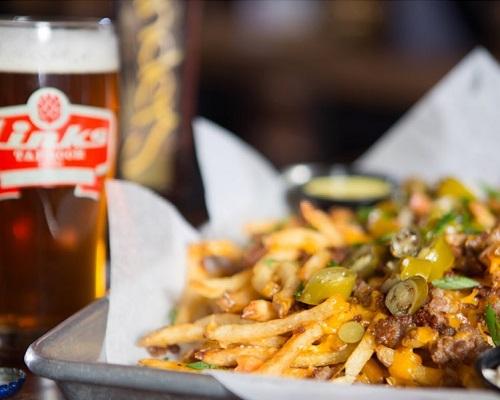 When Michael Quinlan and his business partners purchased and revamped Schoolhouse Tavern in Chicago earlier this year, they added DigitalPour, an inventory management system for draft beer.
An integrated, cloud-based solution, DigitalPour turns a flatscreen TV into a digital beer menu that can display beverage name, style, location, ABV & IBU, glassware used and pricing, real-time display of keg levels, "Just Tapped" indicator and "Tapping Soon" feature to highlight upcoming beers, and more. It can also be programmed to display social media mentions on Facebook, Twitter, Instagram or the beer app Untappd.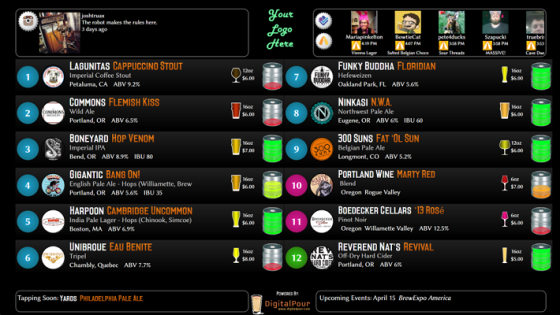 Quinlan was first introduced to DigitalPour in 2011 when he was on vacation in Portland, Ore., and visited Bailey's Taproom. As a consumer, he was impressed with the scope and presentation of the beer details, and as an entrepreneur planning to open a craft beer-centric restaurant, he put it on his must-have list.
Then in 2014, Quinlan and his partners opened Links Taproom in Chicago's Wicker Park neighborhood. The American craft beer bar that's known for its locally made and house-made sausage links and elevated pub fare. "Everything is made from scratch," Quinlan says. "The focus is on sausage links and shareable items," adding that the links are made from proprietary recipes.
With 36 American craft beers on draft, three cask beers, large-format and limited-edition bottles plus five wine taps, "Our beer program is where we stand out," says Quinlan.  DigitalPour helps Quinlan manage his draft inventory at Links Taproom and Schoolhouse Tavern, which officially reopened August 1 with an American craft draft beer list and made-from-scratch food menu.
Through the DigitalPour Beer Menu Application, bar managers update their beer menus, which will update automatically through the operations program. The POS will update real-time sales information to both applications. 
The restaurants' websites feature beer menus, which are always up to date, thanks to its integration with DigitalPour.  
The integration with social media, Quinlan says, is "a good way for us to plug certain things.  "Just Tapped" and "Coming Soon" beers and upcoming events are highlighted on the screen. The keg levels, too, are visible in a status bar. Green is almost full; yellow indicates the keg is tapped and somewhere between full and close to empty; and red indicates the beer is running out.  
Using DigitalPour has streamlined the reordering and receiving process for Quinlan. He can be used to auto generate an email purchase order for his sales rep. Then save it so when the order is delivered, he hits enter in the DigitalPour system and "its spits it into inventory," he explains.
"We're still pretty hands-on because of the nature of the beer program. We focus on rotating and seasonal handles. We are keeping things fresh and interesting all the time," says Quinlan.