08/16/2018
HT EXCLUSIVE: Best Western COO Chats with HT About Its VR Staff Training Program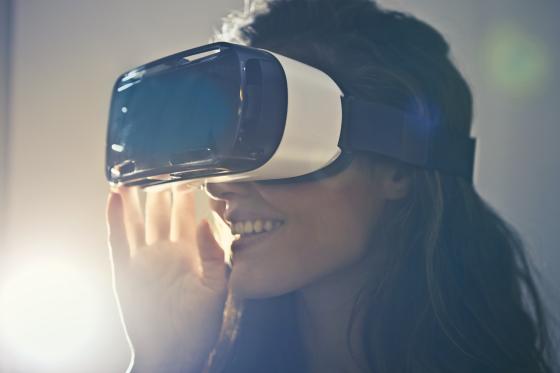 At the end of July 2018, Best Western Hotels & Resorts announced that its Net Promoter Score (NPS), which measures both guest satisfaction and loyalty, reached a record high of 61.7, an increase of more than 100 percent since 2007. The company attributed its success, in large part, to its I Care® Every Guest, Every Time hotel staff training program. This training program uses virtual reality technology and avatars to design and deliver simulations that mimic real-life customer interactions. The program was first rolled out in 2016, just in time for the company's 70th birthday year and was part of the hotel's overarching brand resurgence, which included refreshing its identity, finding new and innovative ways to improve hotel performance, and enhancing the guest experience. It has now been implemented brand-wide at all 2,000+ North American hotels.
Hospitality Technology wanted to learn more about the company's use of this technology, so we interviewed Ron Pohl, Senior Vice President and Chief Operations Officer for Best Western.
HT: What is the training experience like?
Pohl: The I Care, Every Guest Every Time training program designs and delivers simulations for front desk staff, housekeeping, maintenance, and breakfast staff that mimic real-life customer interactions. This initiative positioned Best Western as the first hotel company ever to leverage virtual reality and avatar technology to train employees for guest interactions, transforming communications between hotel staff and travelers.
HT: Do employees have multiple sessions with the VR equipment?
Pohl: Yes, and sessions take place in 60-minute increments.
HT: Why did Best Western opt to use VR technology for staff training as opposed to more traditional methods?
Pohl: Before introducing this innovative training program, Best Western utilized more traditional procedures for employee training such as in-person sessions and webinars. But Virtual Reality technology is a forward-thinking solution that can bring increased engagement and a unique lifelike component to online training, enabling staff to experience real-life scenarios and better prepare them for varied situations. Talking to an Avatar – as opposed to a role-play situation – helps the staff member serve the customer the same way they would in a real moment-in-time, but without the pressure and in a  practice setting. Best Western is a thought leader and innovator in the hospitality industry, and being an early adopter of VR for training purposes is just one more example of that.
HT: What stats you can share with us on how the VR training program has improved employee engagement with guests?
Pohl: Since the program was developed, Best Western has seen:
A significant decrease in customer complaints. Initial results of the training and certification suggest a 71 percent reduction in guest complaints and a 19 percent increase in customer service ratings. A Best Western hotel in Tempe, Arizona, reported a 20-point improvement in customer satisfaction scores after each round of the I Care Every Guest, Every Time training.

Reduced time spent onboarding and training new hires.

Increased employee engagement and sense of pride and empowerment.

Improved quality of work among hotel staff.

A commitment and a sense of responsibility among employees to adhere to the ideals of our I Care program and the hotel brand. In an industry with high employee turnover, this is a shift that benefits the entire company.

Increased feedback from hotel owners and managers regarding training resource needs.
"Over the past 10 years, Best Western has launched various initiatives designed to deliver industry-leading service and put our guests at center-stage. Our innovative I Care® Every Guest Every Time training program is doing exactly that, as we've seen record increases in brand loyalty and guest satisfaction.  We look forward to continuing to deploy cutting-edge technology that delivers ROI to our hotels and enhances the overall guest experience," Pohl added.