How Wholesaler-OTA Collaboration Is Changing Hoteliers' Approach to Parity
Get great content like this right in your inbox.
Subscribe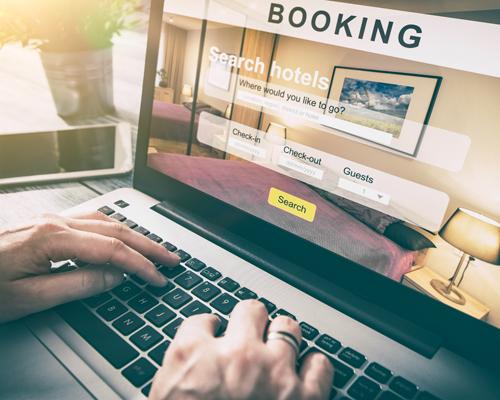 Research indicates that the difference between quoted prices on hotels' own websites and those shown on other channels is a headache for the majority of revenue managers. Legislation varies from one country to the next and in some ways, it complicates the issue for hoteliers. Similarly, developments in application programming interface (API) technology have facilitated the data-transfer between systems, increasing the number of distribution channels and interlinked chains, each with their own levels of markup.
Because of this, chances are that parity is a concern for you and your colleagues. Disparity dents your profits in the following ways: reduces the incentive for users to book direct, damages your brand reputation, causes customer confusion and drop-off and creates tension with your partners.
The industry has seen a rise in campaigns designed to encourage direct bookings and offset the reliance on online travel agents (OTAs) and wholesalers. But hoteliers are reluctant to fully sever ties with OTAs, as they remain an essential part of the mix for most hotels.
So, what can hoteliers do to stay on top of things?
The first step is to understand how things have developed and where we are today. This article from OTA Insight will help hoteliers do just that.
Causes of disparity and the current state of the market
Let's start by quantifying the problem, at least in North America. During the first quarter of 2018, independent hotels and local chains were out of parity 48 percent of the time; for major chains the figure was 25 percent. The main source of this problem was through non-contracted OTAs.
There are two principal causes of disparity: issues arising from the direct, contractual relationships hotels have with major (or contracted OTAs) and those for which there's at least one intermediary between the hotels and non-major OTAs.
The problems with contracted OTAs are often technical in origin, and the financial loss or potential loss to hotels is significant but comparatively small. They can arise from "stale" cached data fed into external systems, tax miscalculations or other technical inconsistencies.
A further, related cause derives from the practice of a contracted OTA's market manager approaching a property-level manager of a chain hotel or franchise to persuade them to reduce their rates as part of a promotion designed to fuel business. Not only is this often against the hotel group's policy, hotel managers will reflect these reduced rate changes through their channel manager tool, which feeds the OTA. But those prices often don't feed through to the group's central pricing system, causing disparity between the brand.com price and the OTA.
With non-major and non-contracted OTAs, the financial size of the problem per OTA is on average much higher, and they have no contractual obligations to hotels. Rather, their relationship is with a wholesaler, who provides them directly or via another non-contracted OTA with an opportunity to sell rooms at prices marked up at the non-contracted OTA's sole discretion.
Note that wholesalers don't usually buy inventory outright, so rooms remain listed on brand.com sites. Instead, they negotiate heavily discounted purchase rates for any they manage to sell, with the understanding that they'll create extra demand and sell a substantial quantity, either through packages or to OTAs at a markup of their choosing. OTA collaboration represents a growing and already sizeable part of wholesaler business.
Dealings with both types of OTA are increasingly prompting revenue and distribution managers to refine their strategy across direct and third-party channels, and to review intermediary pricing and non-contractual distribution arrangements or rates that ultimately lead to disparity.
Addressing problems with contracted OTAs should be relatively straightforward if handled sensitively. But, given the contractual requirements around wholesaler relationships, and that there are no contracts between hotels and non-major OTAs, wholesaler-related parity is more of a challenge.
Focus on wholesalers
Even if you permit your partner to distribute inventory to intermediaries, who ultimately sell online, they often can't control how their distribution partners distribute, from either an operational or contractual standpoint.
This problem is heightened by longer supply chains, in which wholesalers sell to non-contracted OTAs, who in turn sell to other non-contracted OTAs. At each level a markup is applied but given the size of the initial discount given to the wholesaler by the hotel, there's usually room for each party to make a profit and still present the end user with a price below parity.
Working dynamically with wholesalers reduces the difference between the revenue-managed best available rate (BAR) and the net rate the distributor buys the room for. It also allows you to grow your average daily rate (ADR) with the wholesaler in line with your general distribution strategy. BAR pricing and no allocation also allows you to have operational control of the channel should issues come up.
Some hoteliers also tackle things from a non-financial perspective. In other words, they'll approach the wholesaler or non-contracted OTAs and look for diplomatic ways of persuading them they're displaying their hotel's branding or messaging wrongly, or they'll try to persuade the wholesaler to sell more inventory that isn't sold publicly.
Many conversations between hotels and wholesalers revolve around the fact that inventory should never have been sold online in the first place and, as per the contract, be sold as part of a package. It would appear that some people ignore this intention in the B2B hotel distribution space.
Key takeaways: Further tips to manage parity more effectively
Balance your OTA and direct strategy. Consistently review your channel mix to ensure you drive both revenue and profit.

Ensure your direct channels are effective by improving your website, optimizing your pricing and promoting packages and loyalty programs.

Consolidate your wholesaler strategy by partnering only with those wholesalers willing to align with your pricing strategy, rather than against it. Unpackaged distribution by a wholesaler might not be an error but actually part of their distribution strategy.

Utilize effective parity-management tools. Use real-time technology solutions that can help you manage and track your performance, better control your distribution cost and reduce reliance on OTA business.