How Royal Caribbean's Tech Platform Has Affected Revenue
Get great content like this right in your inbox.
Subscribe
During Royal Caribbean Cruises Ltd Q4 2018 Earnings Conference Call on January 30, Richard Fain, chairman and CEO, touted the company's successes in 2018. In particular, he mentioned the implementation of Excalibur on approximately half of the company's fleet of ships. Excalibur is the company's mobile app which allows guests access to accelerated check-in, a daily planner, access to shipboard accounts and the ability to book shore excursions and specialty restaurants. Passengers can also use the app to order drinks that will be delivered to wherever they are on a vessel, and can even track their luggage as it makes its way from the pier to their room.
However, Excalibur is contributing to a faster rate of depreciation than the company is generally used to having.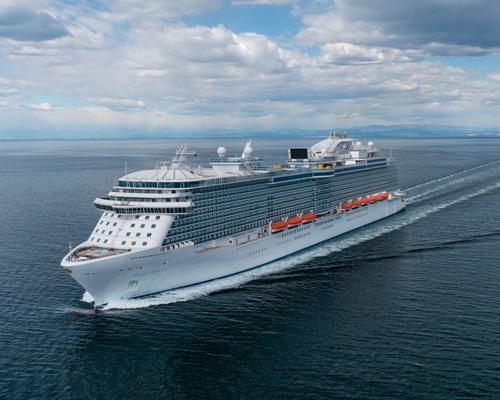 "Our investments in technology projects like Excalibur are becoming a larger mix of our capital program and generally have a shorter useful life than our typical capital investments," explained Jason Liberty, executive vice president and chief financial officer. "Investments in things like technology, data analytics, etc. are weighing more onto our costs, and that's because a lot of these investments or costs are not things that are being capitalized based off of how software providers are selling now into the market."
However, Excalibur is by no means a money pit. During the Q&A session of their conference call, Liberty explained that Excalibur is already offering very tangible positive results when it comes to the company's net promoter scores and guest satisfaction scores. Liberty went on to state that he believes the company will also see revenue increases as Excalibur makes it easier for the guest to buy products from the cruise both before and during their cruise experience.
When asked if there is a noticeable difference in the revenue uplift from vessels that had Excalibur versus those that don't, Liberty said that Royal Caribbean was seeing a strong relationship between high guest satisfaction scores on ships with Excalibur and their customer's willingness to pay more money for their ticket and for items onboard the ship.
Fain, however, was less willing to attribute the revenue lift to just Excalibur. In his opinion, it is just one piece of drives guest satisfaction with the Royal Caribbean brand. However, newer ships, new entertainment, new food are also part of that brand and also drive positive word-of-mouth.
As for any updates to the Excalibur technology, Liberty said that they are looking to make the mobile platform easier for guests to both find and book things before getting onto the cruise ship. This would include an engine used to curate and make recommendations to the passengers.
"As we know, if we can get the consumer to book ahead of the cruise, we also are able to get them to also spend when they're on the ship," Liberty noted. "So those capabilities will be coming online through the course of 2019, but I would expect more of a full year impact impacting us in 2020."