09/13/2018
How to Optimize RevPar in 6 Steps - Part 1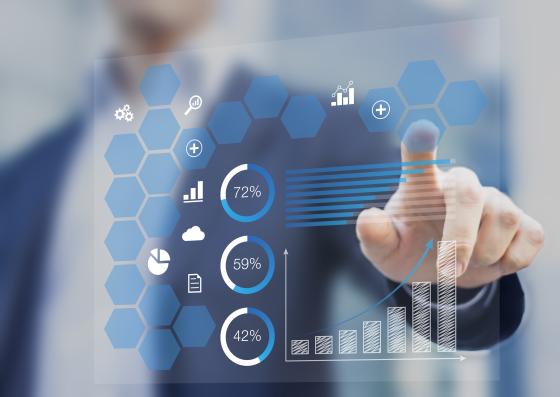 RevPar is more than a simple hotel performance metric. It is the key performance indicator for hotels, and it must be optimized through data analytics if hotels are to successfully defend themselves against new booking channels competing for market share.
Operators are clearly taking this imperative seriously, with 62% of participants in Hospitality Technology's 2018 Lodging Technology Study citing revenue management (RevPar) optimization as their core focus in leveraging business analytics. And with 16% of hotel operators' budgets being allocated for revenue management systems, a strategic framework for optimizing RevPar is imperative. Such a framework comprises six steps.
STEP ONE: TRACK & IMPLEMENT REVPAR OPTIMIZATION SOLUTIONS
The case for tracking and optimizing RevPar remains strong, according to Dan Taylor, an analyst with Capterra (www.capterra.com), Gartner's (www.gartner.com) business software advisory arm. Doing so, he says, ensures that hotels are charging the right rates for their rooms and dissuades them from "missing the forest for the trees" by cutting prices slightly to attract guests, rather than looking at other ways to bolster profits. It also establishes a baseline for revenue that costs cannot exceed and paves the way for comparing and, if necessary, addressing the profitability of all room types.
"By comparing costs with RevPar, [operators] can see where they're booking at a loss and, through optimization, change course before it's too late," Taylor explains. "By spotting their least profitable rooms with RevPar, they can turn their focus there and figure out a way to boost profitability."
Technology is a must for proactively managing and maximizing RevPar, adds Christelle Tropina, general manager, Hotel Astor (http://hotelastor.com), Miami Beach, Fla.
"With the right technology, we can understand force of demand, identify demand-generating opportunities, come up with value-added deals to include on OTAs' websites and our own instead of just dropping prices to boost occupancy and revenue and more," Tropina observes.
Among other tools, the Hotel Astor has implemented RevPar Guru's (www.revparguru.com) RG RMS, a revenue management system (RMS) whose functions include, but are not limited to, leveraging an advanced algorithm to generate optimal pricing in real time, producing rate decisions 365 days in advance and updating them throughout the day, and syncing rates and availability for all booking channels.
While all hotel operators can benefit from implementing RevPar management and optimization solutions, some independent players remain reluctant to invest in the technology. But overcoming such reluctance is a wise move. Incorrect pricing of rooms impedes RevPar performance at smaller independent hotels far more than at larger branded properties, where a higher room count can compensate for pricing errors. Additionally, the lower a hotel's room count, the greater the need to manage the pace of booking and attract the most optimal ones by accepting the most valuable reservations across arrival dates and length of stay. It's a far better approach than focusing on peak nights and accepting unneeded lower-rated business, which only decreases revenue. These pitfalls are difficult to overcome through manual methods.
RevPar management and optimization technology also sharpens smaller hotels' competitive edge by allowing them to book group business at a rate that contributes to the revenue stream instead of drying it up. The data visibility afforded by RMS and related tools lets properties immediately implement rates and create offers that capture the attention of potential guests and steer them away from larger hotels in their comp set, while simultaneously benefitting the bottom line.
STEP TWO: EXPLORE & EVALUATE TECHNOLOGY OPTIONS, VENDORS
Hotel RevPar management and optimization technology falls into several categories. The first category is a comprehensive RMS, which analyze a property's market, historical data, booking patterns, booking pace, and room availability in real time to determine the right rate at the right time—one that will secure the maximum number of bookings. These tools assess the level of demand for rooms in a given market and come up with a rate that will drive bookings for a specific period while simultaneously maximizing revenue opportunities.
"Better" RMS also manage hotels' room inventory, ensuring that it is adjusted automatically and in real time across all booking channels, including online travel agencies (OTAs). This prevents overbooking and makes rooms available for sale via all distribution points. At the same time, it allows operators to throttle inventory, limiting the channels through which they sell rooms to the most profitable ones whenever there is a period of high demand. Hoteliers can then retain a larger share of guests' payments, leading to higher RevPar.
Then, there are more individualized technologies. These include web analytics tools, which offer insight into regret and denial rates, demographics, and whether demand for rooms in a market exists, but only at specific hotels rather than at hotels across the board. The roster also encompasses business intelligence tools that yield an understanding of force of demand and identify demand-generating opportunities. Some tools issue alerts about market conditions (e.g., inclement weather and cancelled airline flights) that may change demand patterns. Rather than becoming aware of and reacting to these conditions only after competitors revise their rates, hoteliers can be reactive, in turn maximizing revenues.
Demand forecasting tools are also important. Tech provider sources note that the most effective demand forecasting tools predict demand at the segment level, which is necessary because not all occupancy is created equal. Without understanding demand for each segment, operators cannot expect to maximize RevPar opportunity on any given night. As one source put it, operators must remember that while RevPar is a combination of rate and occupancy, rate is a blend of mix. Without the right rate mix, RevPar cannot possibly be optimized.
Regardless of which tools operators choose to deploy, selecting the right RevPar management and optimization technology vendor(s) is as important as choosing the right solution(s).
"Keep a close eye on the customer service team of any vendor whose technology you're considering," advises Katie Grice, CMP, revenue manager, Big Sky Resort (https://bigskyresort.com), Big Sky, Mont. "Not only do you need to be sure that the technology is really going to benefit the hotel, you have to know you'll have the support to back you up when things go wrong."
Big Sky Resort leverages three tools from The Rainmaker Group (www.letitrain.com) to optimize RevPar: guestrev, grouprev, and revcaster. The guestrev solution analyzes total guest value across a property to forecast room availability and assign appropriate prices, while grouprev is a group pricing solution that streamlines response to RFPs by analyzing historical data, future demand, and price sensitivity to recommend the best pricing for group business. Meanwhile, revcaster is a rate shopping tool that yields hotels access to data about their comp set so rates can be set according to the competitive landscape. These particular tools were selected in part because of the vendor's reputation for maintaining a "presence" long after the deployment was complete.
Vendors should also be willing to customize or tweak their solutions to accommodate properties' individual needs. Big Sky Resort differs from its competitors in that it is a ski resort with individually owned cabins and condominiums as well as traditional rooms. The fact that The Rainmaker Group adjusted its technology to reflect the dissimilar booking patterns of and pricing strategies for these accommodations was a catalyst in Grice's decision to partner with the vendor.
Flexibility also played a role in the Hotel Astor's choice of RevPar Guru as its RevPar management technology vendor. The company adjusted its RMS so that Trapina can add price recommendations of her own to those generated by the system, as well as utilize average daily rate (ADR), rather than occupancy, as a variable when attempting to optimize RevPar.
"ADR, not occupancy, is what actually has an effect on profits," she says. "While this isn't how all properties view metrics, it has been hugely successful for us over the years we have been using the RMS."
*Thank you for reading Part 1 of this two-part series. The second part can be found here.