How to Optimize RevPar in 6 Steps - Part 2
Get great content like this right in your inbox.
Subscribe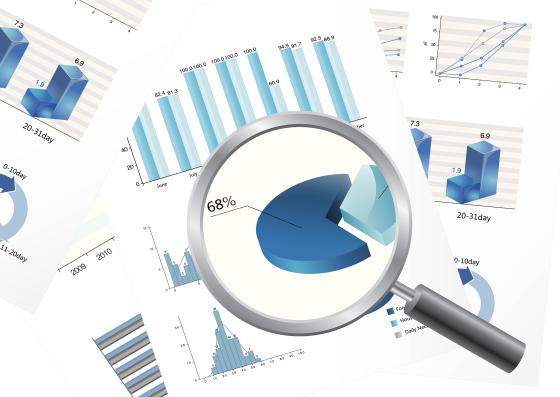 In the first part of this two-part article, HT discussed how RevPar is the key performance indicator for hotels and therefore it must be optimized through data analytics if hotels are to successfully defend themselves against new booking channels competing for market share. The first step for doing so was to track and implement RevPar optimization solutions. The second step was to explore and evaluated technology options. If you missed reading the first part in this series, you can do so here.
Read on to discover steps three through six!
STEP THREE: SET A BUDGET & DEFINE GOALS
The cost of RevPar management and optimization tools will vary based on the breadth and complexity of the solution(s) to be deployed, as well as on whether integration is part of the equation (see Step Five). Nonetheless, when setting a budget for such technology, keep in mind that every little bit helps contribute to ROI and a better bottom line. For example, according to eRevMax, studies show that a 10% improvement in demand forecasting accuracy alone can lead to a 2% to 3% increase in overall profitability.
Still, operators often underestimate the initial and ongoing costs of deployment and staff training. Purple Cloud Technologies (www.purplecloudtech.com), whose Cielo platform includes price analysis functionality, advocates ensuring that training expenditures are part of the RevPar management and optimization technology budget. Vendors should be willing to conduct trial or pilot programs as "proof of concept," as well as to demonstrate the ROI achieved at comparable properties that have deployed their technology.
Achieving RevPar optimization goals will also differ from property to property. However, all operators should set goals at the hotel, segment, channel, and even room type level. Too often, according to The Rainmaker Group, operators limit goal setting to the first two levels, or even just the first. Broadening the forecast to look at all four levels will lead to a better understanding of how they contribute to RevPar, and to an increased ability to initiate RevPar improvements. So, too, will determining which specific goals are to be accomplished using the technology. For example, is integrating market data into pricing the most significant objective? Is there a need for help in updating rates across all online distribution channels?
STEP FOUR: ASSEMBLE & TRAIN THE TEAM
Optimizing RevPar is not a job for a revenue manager alone. It requires the involvement of a team that includes representatives from multiple departments, such as sales, marketing, finance, IT and even public relations. Front desk personnel should be part of this group as well.
Vendors and seasoned operators prefer an interdisciplinary team structure because the variables that impact RevPar differ from department to department within a hotel. Operators need a 360-degree view of these variables in order to determine why RevPar may be "off" at any given time and how to rectify the situation. Unless someone who is conversant in each of these variables maintains a role in RevPar optimization, fully reaping the benefits of RevPar optimization strategies and technologies will prove difficult, if not impossible.
At Big Sky Resort, the RevPar team includes Grice, the reservations manager, the group reservations manager, the general manager, and the director of sales. Members of the team are made aware of changes in RevPar and the internal (e.g., decreases in bookings) and external (e.g., competitors' marketing campaigns) factors causing the shift. They also receive weekly reports about whether and to what degree RevPar optimization goals are being met. Daily occupancy reports are distributed to the team as well. If problems are noted, the entire team comes together to brainstorm, assess the situation, and devise a solution.
As for educating team members on RevPar management and optimization technology, a "train the trainer" approach often proves successful because it streamlines the process, says Pegasus (www.pegasus.io). Under this umbrella, all team members are trained on any RevPar-improving solution when that solution is implemented. A small group of what one vendor calls "super users" then receives periodic advanced training from the solution provider, particularly when technology enhancements occur. "Super-users" share their knowledge with the team as appropriate.
STEP FIVE: IMPLEMENT WITH INTEGRATION AND CONNECTIVITY IN MIND
One of the most important best practices for implementing RevPar management and optimization systems centers on integration and the establishment of a single data hub for managing RevPar. Accordingly, companies like Oracle Hospitality (www.oracle.com/industries/hospitality/index.html) and OTA Insight (www.otainsight.com) suggest that data from RMS, central reservation systems (CRS), property management systems (PMS), and booking engines, as well as clickstream data from sources like Google Analytics, should all be integrated via open application program interfaces (APIs) and made accessible from a single dashboard.
The dashboard should allow users to view the data holistically, spot trends quickly, and share information through online collaboration and export to tools like Excel and PowerPoint. Minimal training should be required in order for any hotel employee from any department to utilize the dashboard.
Some solutions support this type of configuration. For example, eRevMax offers a platform called LiveOS, which integrates data from more than 50 RMS, CRS, PMS and OTAs into a dynamic dashboard that is said to give end-users access to real-time actionable insights. Similarly, Above Property (www.aboveproperty.com) has built a unified platform that interfaces hotels' RMS with their core inventory system, enabling real-time pricing based on user-defined strategies (such as initiatives to attract a certain segment of customer).
STEP SIX: FOLLOW UP FREQUENTLY
Follow-up is the key to successful RevPar optimization with technology as a linchpin. Frequent benchmarking, assessments and gathering of feedback from all departments are advisable.
Total Customized Revenue Management (www.tcrmservices.com) recommends a complete annual audit of all technology tools harnessed for the purpose of managing and optimizing RevPar. This includes reviewing KPIs to determine whether the system currently provides full support for hitting pre-defined targets.