How Identity Verification Technologies Can Improve the Guest Experience
Get great content like this right in your inbox.
Subscribe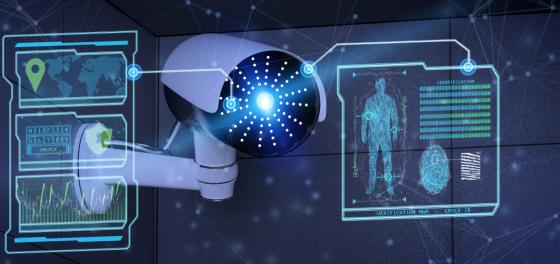 The holiday travel season is nearly upon us and travelers have come to expect long lines and delays. The good news is that technology is working to improve upon the many mundane tasks when traveling, yielding better experiences for consumers and providing unforeseen benefits to hotel operators.
For hotel operators, great service is imperative and can often mitigate unforeseen glitches. With new technology advancements, hotels can deliver exceptional service easier than ever before. This can start even before guests arrive, with options today such as digital check-in. But until mobile keys become industry standard, the first interaction between guest and hotel staff will likely be at the front desk.
Travelers dread the antiquated and often tedious check-in process. Those first few minutes can make or break the customers' perception of an establishment. Most guests want the check-in process to be personalized, quick, genuinely friendly and thorough. Yet often the check-in experience consists of a never-ending series of questions with requests for IDs and credit cards before the consumer finally obtains a room key. Even more frustrating is when the guest walks to their room only to find that their key does not work, is demagnetized, or was misplaced.
To prevent this scenario from playing out at one's property, hotel operators can deploy mobile scan-and-verify solutions. With mobile scanning, check-in can begin anywhere and be completed in less time with fewer errors. Advanced scanning solutions quickly and accurately read all data off drivers' licenses, passports, and other official identity cards, automatically populate data records and store a digital replica of the ID for regulatory and security purposes.
Additionally, this solution helps hotel operators improve security. Eliminating photocopies removes the liability of keeping paper records. By verifying that IDs are real, operators know who is on their property and have accurate guest records. Mobile technology allows hotel operators to seamlessly and reliably prove the validity of the guest's identity remotely and securely collect payment.
Scanning IDs reduces keystroke entry errors, eases language barriers for foreign guests, and frees customer service reps to have more meaningful and relaxed interactions with guests while making the process more efficient.
Customer satisfaction ratings are climbing as this technology gains ground. Case in point, a recent JD Power study on hotel satisfaction found that while only 3 percent of guests take advantage of online or mobile check-in, check-in/check-out satisfaction is highest among these guests. And, those mobile check in/out adoption numbers are expected to spike in coming years.
Furthermore, a recent Forrester study commissioned by Sabre Hospitality found that a 1-point score increase on their Customer Experience Index provides $6.52 in annual incremental revenue per customer—a significant cumulative impact, especially for larger brands. This is particularly important when the same study revealed that more than half of travelers are not loyal to a particular hotel brand.
Identity verification technologies provide another benefit: personalized interactions. Personalizing the experience can be a clear brand differentiator in hospitality. When staff use a guest's name, they break through the noise and distractions of the world and reach the customer. Today, facial recognition technology can identify guests upon arrival, then display their profile information to staff so they are welcomed by name. Such a system could also show saved guest preferences such as room location, arrival and departure time, preferred dining options and more. This helps to both streamline operations and deliver an improved guest experience.
According to a study by Oracle, 72 percent of hotel operators believe that guest recognition via facial biometrics will be in use within the next five years and 62 percent of hotel guests believe that having this recognition would improve their experience. Forty-one percent of hotel guests will be more likely to visit an establishment with greater frequency if they are recognized by an employee without having to give their name or show a loyalty card.
Biometrics are becoming more readily accepted by consumers as the implementations become more frictionless – Apple's Face ID is just one example. Creating intelligent applications for this technology in order to improve customer experience and loyalty should translate into stronger bottom line results for hotel operators. By relying on better technology, hotel staff will spend less time at the front desk and more time creating personalized guest services. A win-win situation for hotels and guests.
About Yossi Zekri
Yossi Zekri is the President & CEO of Acuant, a leading provider of identity verification solutions. Yossi joined the Acuant team in May 2008 and has extensive management experience including many years at the helm of IPD and Maxsys Technologies. Yossi holds a B.S. degree in biological science and an M.B.A. from the University of California, Irvine.