HITEC 2019 NEWS: InvoTech to Debut New Technology and System Features at Tradeshow
Get great content like this right in your inbox.
Subscribe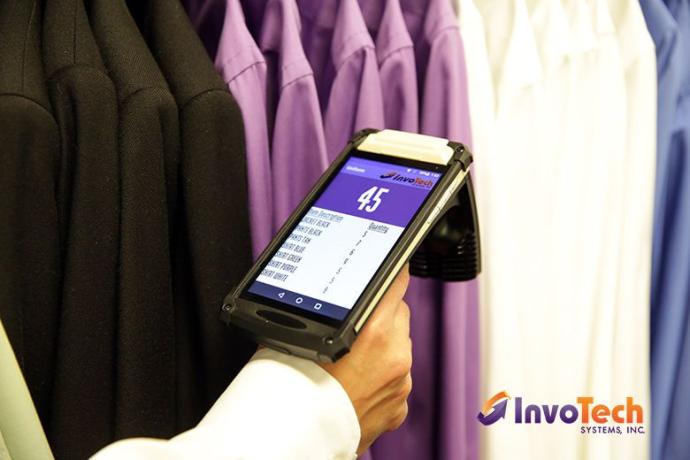 InvoTech Systems Inc. announced its participation at the 2019 HITEC Show in Minneapolis and its recent implementation of its new wireless UHF-RFID handheld reader with integrated InvoTech software Interface for portable use. The new handheld is used to streamline all laundry, linen and uniform processes providing fast and accurate inventory scanning for small, medium and large operations. InvoTech Systems is the leading provider of advanced Linen Management, Laundry and Uniform Systems that integrate the latest RFID technology to increase profitability for Hotels, Casinos, Convention Centers, Clean Rooms, Theme Parks, Stadiums, Hospitals and many other industries worldwide. Click here for more information on InvoTech's Linen, Laundry and Uniform Systems. 
InvoTech continues to use the latest technology to significantly improve operational efficiencies and reduce labor costs for increased profitability through cost-savings by creating a more efficient and accurate inventory process. The new portable wireless UHF-RFID handheld reader with the most recent InvoTech mobile software, enhances InvoTech's widely installed Uniform, Laundry and Linen Systems, all at a lower price point. Come for a live demo at HITEC in Minneapolis, booth #2308.
The InvoTech Solution automatically tracks and manages all textile items, ensuring 100% control of the inventory. The RFID technology works by electronically reading RFID tags attached to the linens and uniforms, allowing them to be automatically identified, counted and tracked. The system accurately records inventory activity, employee's uniform assignments, and provides more than one hundred detailed reports. All uniform and linen related activity is recorded to automatically and accurately monitor the laundry expenses, washing cycles and to automate record keeping providing real-time information.
InvoTech Systems has over 650 of satisfied clients worldwide in more than 35 countries, including hotels, resorts, casinos, theme parks, stadiums, arenas, convention centers, medical centers, cleanrooms, and laundries. Why InvoTech? Because major brands like Hyatt, Marriott, Ritz-Carlton, Hilton, MGM International, Wynn Resorts, Genting, Dubai Parks and Resorts, Caesars Entertainment, Universal Studios, LEGOLAND, Intel, Pfizer, Madison Square Garden, and Staples Center rely on InvoTech Systems to provide operational efficiency, full-accountability, and turn-key solutions for laundry, linen and uniform management.