HITEC 2019 NEWS: InnSpire to Showcase TechOvation Winning Solution GuestMagic.AI at HITEC 2019
Get great content like this right in your inbox.
Subscribe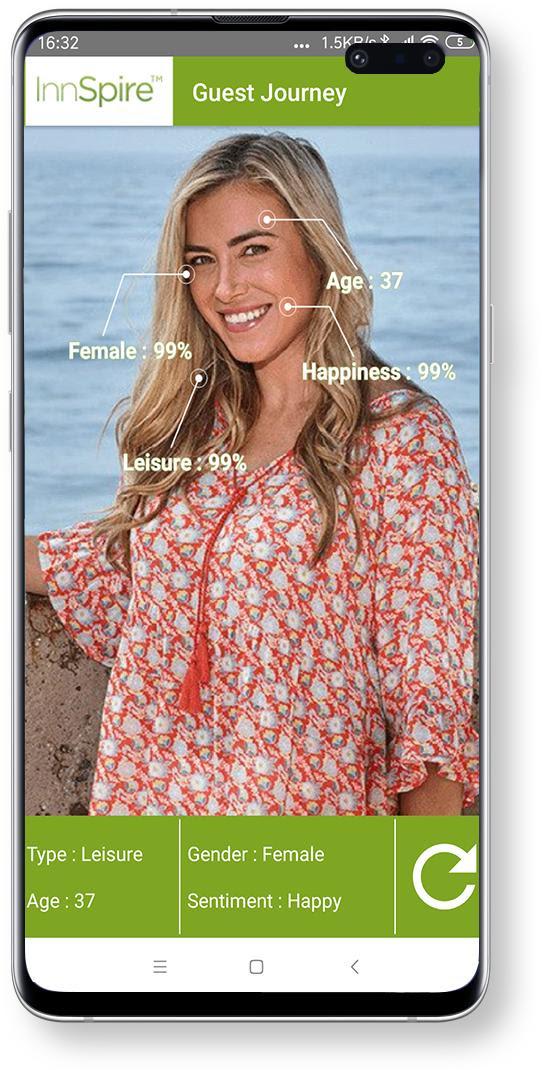 HITEC Booth # 1546 -- InnSpire, a provider of guest engagement, digital entertainment and business intelligence solutions for the global hospitality market, will showcase its award-winning GuestMagic.AI platform at this year's Hospitality Industry Technology Exposition and Conference (HITEC), taking place from June 17-20, 2019 in Minneapolis. HITEC attendees can visit booth # 1546 to view live demonstrations of this new AI-powered guest service solution, which was recently awarded first place at HTNG's annual TechOvation Award competition at HT-NEXT in New Orleans.
InnSpire developed GuestMagic.AI to anticipate guest needs even before they arrive and check-in to a hotel property. The system uses machine learning and opt-in social media to break down each guests' historical data, then enhances all technical touch-points that the guest encounters during their stay. As a result, each guest is delivered a hotel experience that caters directly to their individual needs, highlighting onsite amenities and local activities that are catered to their specific preferences. Whether the guest is an outdoor enthusiast, foodie or just traveling for business, they will be provided with a more relevant and compelling experience.
GuestMagic.AI also integrates advanced facial recognition technology to establish basic levels of categorization before integrating actual personal data. The system will anonymously map guests entering the hotel as male/female, age, type of traveler and even mood - to help the hotel staff cater better to each guest and, when possible, also enhance all the digital touch points as the guest journeys through the property.
The newly introduced GuestMagic.AI solution by InnSpire was one of 10 finalists at this year's TechOvation Awards. The company was voted the winner by 250 professional panelists and hospitality technology executives, marking the second time that InnSpire has captured the award after taking home first place in the 2013 competition for their ground-breaking personal device streaming technology that has since become a requirement for many travelers.
Martin Chevalley, CEO and co-founder of InnSpire, presented GuestMagic.AI live on stage at HT-NEXT 2019. Mike Blake, president of HTNG commented on the award, saying, "InnSpire's seamless digital guest experience proves innovation is in their DNA."
GuestMagic.AI is the most recent addition to InnSpire's award-winning Digital Guest Journey platform, which will be on display at this year's HITEC Conference from June 17-20, 2019 in Minneapolis. HITEC attendees are encouraged to visit InnSpire at booth #1546 to learn more about this comprehensive suite of solutions designed to help hoteliers maximize guest satisfaction, operational efficiency and revenues.