GPS Hospitality Buys 75 Pizza Hut Locations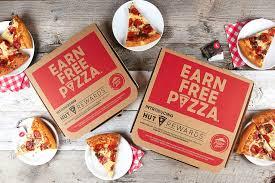 GPS Hospitality, a franchisee with more than 400 BURGER KING and Popeyes Louisiana Kitchen restaurants, is buying 75 Pizza Huts in Georgia, Alabama, Kentucky and Tennessee, bringing the grand total of GPS' footprint to 13 states.
"Pizza Hut is a mature and beloved brand with dominance in the space," said GPS Hospitality CEO Tom Garrett. "Not only does the brand see value in investing in its people, but also positioning itself as an industry leader with its recent NFL sponsorship, plus innovations with its app and delivery offerings. Our partnership with Pizza Hut is a deliberate move to align ourselves with a brand that reflects our values and business sensibilities. The addition of the third brand and expansion into new territories are major milestones for our company."
The Quick Service Restaurant franchisee expects to break 500 restaurants across the country this year and sees opportunities for future growth within Yum! Brands, the parent company of Pizza Hut.
New VP of Ops
In related news, Kent Dawdy has joined the company as Vice President of Operations and leads this new division within the company. Dawdy has more than 30 years of experience in the QSR industry, including more than 20 years with Arby's. Most recently, he worked with Atlanta-based Sterling Restaurants which operates Shane's Rib Shacks and Moe's Southwest Grills.
Dawdy is no stranger to Yum! Brands, having previously held an equity position with KBP foods, a national operator of Kentucky Fried Chicken and Taco Bell restaurants. Rounding out GPS' Pizza Hut leadership team are Director of Operations Zack Wilcox and Travis Kirkland, both of whom were promoted from District Leaders from the company's Burger King division.