06/26/2018
Fresh Asian Fast Casual Restaurant Launches Mobile App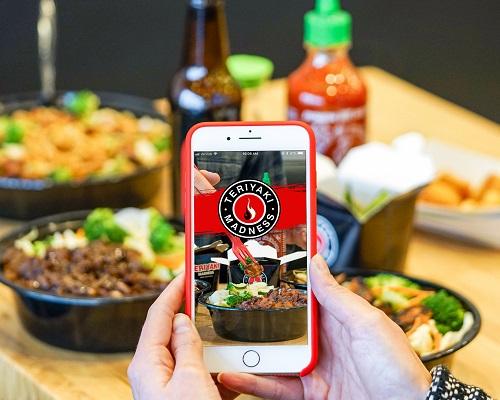 Asian fast casual franchise Teriyaki Madness launched its mobile app.
The rollout of the mobile platform comes amid a rapid growth period for Teriyaki Madness, which has 45 open locations and signed franchise agreements for nearly 150 locations in the United States, as well as an aggressive global expansion initiative beginning in Mexico. Currently operating in 18 states, Teriyaki Madness will be opening another six to eight shops by the end of this year.
The new Teriyaki Madness app allows guests to order ahead with their mobile devices for in-store pickup, as well as delivery in applicable markets. The platform will also save the users' favorite orders and credit card information to make reordering as easy as one or two clicks. For downloading the app, guests receive a coupon to receive a free regular size bowl with the purchase of another regular size bowl and two fountain drinks.
"We're on a constant quest to keep our guests happy and satisfied. Now, they can get their favorite hot, fresh bowls or plates for themselves or a group by ordering ahead and going to a designated pick-up area to skip the lines," said Teriyaki Madness CEO Michael Haith. "Just like our promos for the app say, `you can order from home in your underwear – we just ask you remember to put on some pants before you come pick it up.'"
The platform will also offer "redeemables" that will load into each user's app that can be used towards mobile or in-store purchases. Other useful features that will be included in the app are as follows:
Map and location information to all our shops, so customers don't get lost while hungry
News about new products, offers and promotions, so customers can always stay on top of all tasty and discounted food
A customer referral program, so customers and friends get even more special offerings
A link to jobs at Teriyaki Madness, our customers' moms stop nagging them to get a job
A link to buy a franchise, so customers can become their own bosses and serve their own community big bowls of flavorful food
Guests who choose not to download the app (or are still living in 2003 with a flip phone) can visit the Teriyaki Madness website, which will now feature a link for online individual or group ordering.
With an average of 70% of food orders being delivered or taken out of the teriyaki restaurants, the app is projected to increase shop volume by another 10-15%.  "Our franchise owners are thrilled to have Teriyaki Madness lead the way with a digital platform that is both professional and engaging while also significantly cutting down third party delivery costs," added Haith.
To develop this integrated mobile platform, Teriyaki Madness partnered with both Olo,a provider of innovative digital marketing products, and Punchh, a fully-integrated and marketing solution for physical businesses. Enhancing the customer ordering experience, Olo has created a seamless ordering process for Teriyaki Madness by integrating its menu into the app, website and the company's POS provider, Revel. Punchh developed and designed the app offering customers and franchise owners the aforementioned details. Punchh also setup the app for a full loyalty program for its users, which will launch in about six to 10 months.