Dunkin' Launches Delivery through Grubhub
Get great content like this right in your inbox.
Subscribe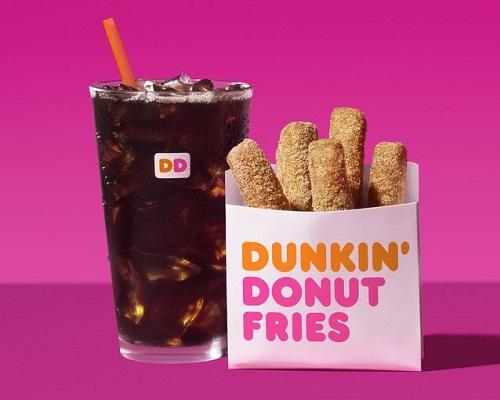 Dunkin' today announced that it is partnering with Grubhub,an online and mobile food-ordering and delivery marketplace, to begin the rollout of its new Dunkin' Delivers service. As the first step in this launch, today more than 400 Dunkin' restaurants throughout New York City's five boroughs will now offer delivery through Seamless, Grubhub's New York brand. Following the initial launch, Dunkin' and Grubhub will look to expand the Dunkin' Delivers service to restaurants throughout other markets in the coming months, including Boston, Chicago and Philadelphia.
Using Seamless or Grubhub, people who live and work in New York City can enjoy their favorite Dunkin' coffees, espresso drinks, Cold Brew and frozen beverages –  as well as donuts, breakfast sandwiches, bagels and more –  delivered directly to them, wherever they are throughout the day. New Yorkers looking for a convenient Dunkin' delivery experience can simply open the Seamless or Grubhub mobile app or website, choose their favorites and place their Dunkin' orders to be delivered wherever they choose. To ensure an operationally tight experience, Grubhub has integrated into Dunkin's point-of-sale (POS) systems to ensure speedy, accurate deliveries.
Stephanie Meltzer-Paul, Vice President of Digital and Loyalty Marketing for Dunkin' U.S., said,  "We've collaborated closely with Grubhub to optimize the service in our initial testing, and we've been encouraged by the strong customer response. We are thrilled to launch Dunkin' Delivers in New York City today and look forward to working with Grubhub to expand the service in additional cities in the months ahead."