08/08/2018
Drones Deliver Hot Food in Iceland  
Icelandic consumers wanting a hot meal can now have it delivered via drone. Drone technology company Flytrex, in partnership with Aha.is, has launched 13 new routes for its autonomous on-demand urban drone delivery service to serve nearly half of Reykjavik. The upgraded service will also include an advanced "InAir" wire-drop system that will safely lower packages directly to consumers' backyards – beginning with a limited number of addresses and expanding pending approval by property owners.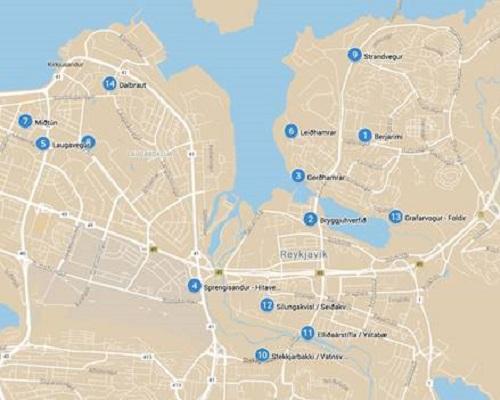 "Today's consumer desires almost instantaneous deliveries, almost as fast as they can click a button to order," said Maron Kristófersson, CEO of Aha. "Expanding our drone delivery service goes a long way towards meeting those sky-high expectations. We are thrilled to advance our partnership with Flytrex to a new level, leveraging their technology to ensure the best, fastest and safest possible drone delivery service for our customers. Reykjavik is the launch pad for drone advancement, and we're proud to offer our customers this new standard of service."
 Until now, Flytrex's drone system has been operating along one route, bridging by air two parts of the city separated by a large bay. Following a meticulous regulatory process with the Icelandic Transport Authority (ICETRA) and hundreds of successful flights to pre-assigned drop-off points, the system will now be able to reach nearly half the city of Reykjavik. The drones will be operating along a total of 13 routes. Each UAV is approved to fly up to 700 meters off its path to make backyard deliveries in select, approved neighborhoods. Flytrex aims to extend home deliveries to every resident in Reykjavik in the coming months. 
In addition to the new routes and delivery areas, the introduction of the wire-drop feature enhances consumer convenience. Once consumers arrive at the drop-off point – either on their property or at a designated public location – they can order the drones to gently lower the package to the ground through an easy-to-use app. Once the package touches down, the wire detaches from the drone, which then returns to the drone-port.