CIO Shares How to Create an Business Intelligence Program
Get great content like this right in your inbox.
Subscribe
Building an enterprise-wide business intelligence program can be a daunting task for the most seasoned restaurant technology team.  On Thursday, October 18, MURTEC Executive Summit offers attendees the opportunity to participate in an innovation lab hosted by Ryan Nowlin, VP and CIO of Fiesta Restaurant Group, titled "Building a Roadmap for a Successful BI Strategy."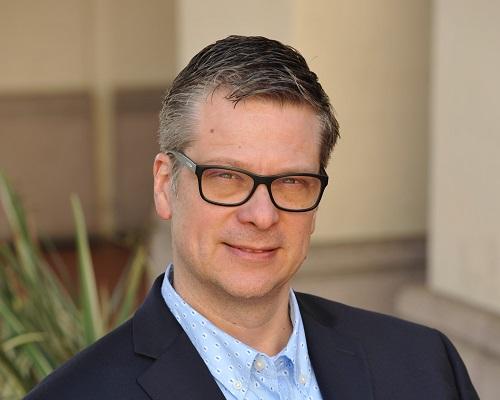 Executive leaders will learn the best practices to create an enterprise-wide business intelligence program.
Nowlin will share key takeaways learned from Fiesta Restaurant Group's journey to create an enterprise-wide business intelligence program for its 325-unit fast casual concepts Taco Cabana and Pollo Tropical.  He led the digital transformation of the organization at both the corporate and restaurant levels via an innovative cloud-based strategy.
Nowlin will explain the nuances in what he sees as a business problem – not a technology problem – and how to solve across all areas of the organization. Attendees will gain insight into how to involve an entire organization in a productive way. In an interactive segment, executives will turn a critical eye to their own companies and learn how to create a plan to focus on where time and money are really needed in order to develop effective BI policy and tactics. 
 "Building a Roadmap for a Successful BI Strategy"  is one of four hot topics of the Innovation Labs  at the upcoming MURTEC Executive Summit in Nashville Oct. 17-19.
 Other Innovation Labs include: 
Restaurant Systems Frankensteins: Recognizing the Creation & Destroying the Monster. In every restaurant back office there could lurk a frightening creature – one that is preventing your brand from reaching peak performance. This monster is the aggregation of disparate systems that don't talk to each other – a Frankenstein that results in disjointed data and hinders results and growth. In this Innovation Lab, John Moody, co-founder and president of Restaurant365, will help operators identify the different types of Frankensteins; what makes them ineffective; and how to solve the problem of limited and disjointed tech landscapes. Through interactive group discussion, Moody will create a setting that is part campfire story and part technology strategy session, identifying how operators and their vendor partners can work together to destroy Frankenstein systems.  
Accelerated Innovation & the Impact on Restaurants of the Future:  By exploring social shifts and technological forces shaping the future, technologists can make bold predictions on the megatrends that will have a transformative impact. David Gosman, Global Hospitality Segment Manager, HP, will give attendees a view into the sociological, demographic and technological mega-trends expected to shape hospitality businesses by 2030. Gosman will help executives identify ways technology must evolve to meet future needs. He will challenge them to strategize how to stay ahead of all this change, to innovate, adapt, reinvent and engineer experiences for a future that promises to look very different from today.
Rethinking Service: Turning Barriers into Opportunity. Jim Collins, CEO of Kitchen United, will help restaurants understand how to solve for the problem of evolving service structure. As an executive who has addressed the needs and challenges of on-demand dining and delivery, Collins will offer advice on how to look at problems in new ways and address them in manageable, effective methods. Find out how to overcome barriers in and learn how to make delivery a success technically, operationally and locationally.
A sister event to MURTEC (Multi-Unit Restaurant Technology Conference), the MURTEC Executive Summit will be an intimate gathering of senior-level executives, unique from other technology events in the industry. The format and content is designed to draw in technology thought leaders and influencers in a program that prioritizes group discussions, two-way dialogue, and collaboration amongst both peers and sponsors.
The audience of senior-level technology decision makers and influencers from the nation's leading and emerging restaurant brands will consist of C-suite, VP and director-level titles and is invitation only. Technology leaders will be joined by line-of-business executives who influence IT decisions – marketing, analytics, finance, customer experience and more.
The unique agenda includes collaboration exercises, with the intent to spark both peer-to-peer and peer-to-sponsor discussion. Sessions are designed to generate new ideas and conversations between attendees and technology experts. The strategic and relevant content focuses on driving innovation in today's restaurant environment.
The MURTEC Executive Summit offers a low-pressure environment for building relationships with potential partners. The 2018 MURTEC Executive Summit will take place October 17-19, 2018 in Nashville.