06/28/2018
Burger Chain Increases Average Ticket by $5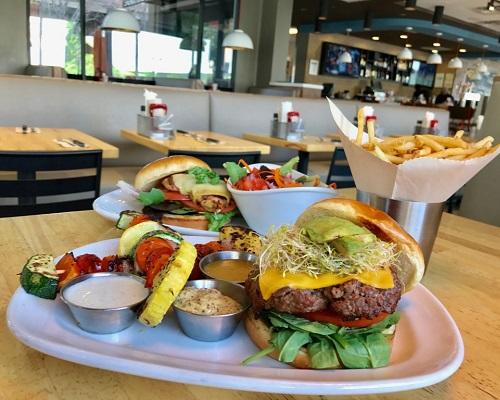 Kahala Brands has won the 2018 Paytronix Loyaltees Award for Marketing Innovation. The Kahala Brands marketing team deployed the Paytronix survey and target-and-control features in a "Big Game" campaign that demonstrated how effective The Counter's Counter Points loyalty program can be in driving franchisee businesses.
Kahala Brands recently acquired up-and-coming burger franchise chain The Counter, which was running the Paytronix-powered Counter Points loyalty program.  The Kahala team was already successful at leveraging all of Paytronix' engaging features on behalf of the Pinkberry  brand. They wanted to create that same excitement and engagement amongst the Counter Points members, raise visits and spend to new heights, and demonstrate how the program benefits the brand to its franchisee community.
To launch its "Big Game" promotion, Kahala engaged program members with a one-to-one online survey. Each member told Kahala which team they were rooting for in the "Super Big Trademarked Game." When guests completed the survey, a $5 reward was placed on their account and an email inviting them to enjoy the Big Game at The Counter was deployed. To test just how engaged the base was, members were given 24 hours to respond.
Response to The Counter's Big Game promotion was overwhelmingly positive: Using the campaign center, The Counter tracked the visits and spend the campaign generated. The team found that two percent of the targeted audience responded – a high rate considering the small window of time and multi-step process.
The highest engagement was among the Blue Team fans who opened the email at a rate of 80 percent, and 33 percent of them visited The Counter with a ticket average $5 more than the Green Team fans. 
The Counter's Big Game campaign also leveraged the Paytronix target-and-control feature to look beyond open rates because the higher open rate may have a lower EatThru  rate. The campaign demonstrated to the franchisees how much more they can do with Paytronix.
 "Before this campaign, The Counter was running its Counter Points loyalty program like an eClub. It thought more emails were better. The Paytronix-powered Big Game campaign helped the Kahala Brands marketing team demonstrated to its new brand that a data driven approach was better. We're here to deliver an effective program across all The Counter locations so that our franchisees can focus on running their locations," said Jessica Wegener, vice president of interactive marketing at Kahala Brands.
Read the full story on The Counter:  "Paytronix-Powered Promo Boosts The Counter's Average Ticket by $5" 
Based in Newton, Mass., Paytronix is a provider of SaaS customer experience management (CXM) solutions for restaurants and convenience store brands.