Between a Mouse and an Expectation
Get great content like this right in your inbox.
Subscribe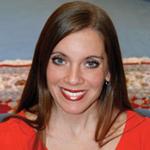 As I write this, I am less than 24 hours away from boarding a plane for the mecca of magical experiences…Disney World. The not-so-magical part involves the not-quite-four-year-old I will be traveling with, as I envision a not-so-small world of meltdowns. I hear they serve adult beverages at the Dumbo ride now, so there is that.
Perhaps more daunting, is managing the expectations of my husband. He is primed for this to be frictionless. After all, Disney should know us: we've told them when we're coming; what rides we are going on; where and when we are eating; our color preferences (depicted on MagicBands). The mouse must pay if anything goes awry (shakes fist at sky).
He is not an outlier in how consumers view brand relationships. Lisa LoRusso, VP revenue management systems, IHG, a 2019 Hotel Visionary Enterprise Innovator honoree, says, "Consumers feel a greater sense of loyalty to a brand when they've played a key role in the creation of their experience." 
As hotels and restaurants empower guests to dictate everything throughout the customer journey, there is greater investment in the relationship. With that comes heightened expectation that requests will be executed exactly as specified. This is a theme repeated throughout this issue: guests determining how brands deliver services. Visionary winners highlighted in the cover story, address this with chatbot and streaming tech. Restaurants support delivery and takeout options.
I hope the experience awaiting my little family exceeds expectations. This is where the hospitality industry must go — into the business of exceeding expectations, because merely meeting them won't be enough.   
Disney photo credit: Eduardo Romero.