6 Steps to a Successful POS Implementation
Get great content like this right in your inbox.
Subscribe
WHAT'S INSIDE
HT ROADMAP: 6 Keys to creating a framework for strategic POS selection.
* EXECUTIVE ROUNDTABLE: Agilysys Offers Keys to Understanding the Importance, Benefits and Best Practices of POS Integration
* TECHNOLOGY SHOWCASE: Citizen Systems America Compact POS Printer: CT-E351 Offers Stylish, High-Performance Printing
* CASE STUDY: Revel Systems POS Technology Supports 1100 Group's Goal
The point-of-sale (POS) system has become the central artery for all businesses —restaurants included. It is no surprise, then, that the POS is now a top priority for restaurant technology investment and planning. According to Hospitality Technology's 2018 POS Software Trends Report, about half of operators (49%) intended to add new functionality to POS software in 2018 and 32% planned to install a POS from a new vendor.
Savvy restaurant operators also acknowledge the role of POS hardware in supporting the business from improving customer interactions, convenience and service.
Consider the interface with the customer. This can be manipulated in several ways, and the correct implementation will allow for better flow at the POS, can provide a more personal experience and even remove human interaction — and its variability— from the equation. Citizen Systems (www.citizen-systems.com), cites examples such as self-service kiosks for order entry and payment, including transaction receipt printing; queue-busting through order-taking, also including payment and receipt printing; and "hot zone" (mobile POS) implementations for high-traffic areas and/or busy periods.
POS selection and implementation cannot occur in a vacuum. "Without the right hardware, no software investment can be maximized, and business goals will be difficult to attain," says Jarrod DellaChiesa, president of hospitality consulting firm DellaChiesa Hospitality (https://dellachiesahospitality.com). To ensure that these initiatives do not fail to deliver on expectations — or fail completely — restaurants must identify and execute key steps to structure a POS implementation or upgrade.
STEP ONE: DEFINE GOALS, BUSINESS MODEL, AND PRIORITIES
A POS system is no longer just a device where transactions occur; rather, it is an endpoint to a point of guest service, whether in person, via delivery or through a mobile app. For this reason, according to Revel Systems (www.revelsystems.com), identifying the right POS system is a multi-step process that should begin with evaluating business, documenting upcoming business goals and priorities, and homing in on technology that can help achieve those goals.
Think about the desired end-result. If driving revenue is a priority for the next 18 months, start by looking for a solution with such customer-centric features as customer display screens, discounting options, and customer relationship management (CRM) capabilities. If the goal is to decrease operating costs, concentrate on solutions that have inventory and employee management features.
Eventide Fenway (www.eventideoysterco.com), a fast-casual seafood restaurant in Boston, chose Toast Go (https://pos.toasttab.com) handheld units to support what John Myers, general manager, calls a "unique" business and service model. The model calls for taking orders tableside, with customers picking them up at the counter when they are ready and staff continuing to interact with guests as they enjoy their food. Myers contends this service model could only be achieved with handheld units.
"We didn't want guests' interaction with us to end once orders have been picked up from the counter," Myers says. "The handhelds let us have a few more interactions with guests — for example, selling more food items — before they leave the restaurant."
Consider your customer base. Solution providers like Par Technology Corp. (www.partech.com) say mobile and online ordering, kiosks and delivery capabilities are almost definitely a necessity for restaurants located near a college or office park and cater primarily to busy Millennial and Generation Z customers with fast-paced lifestyles. However, online ordering capabilities might not be a priority for operators whose clientele may prefer dining in.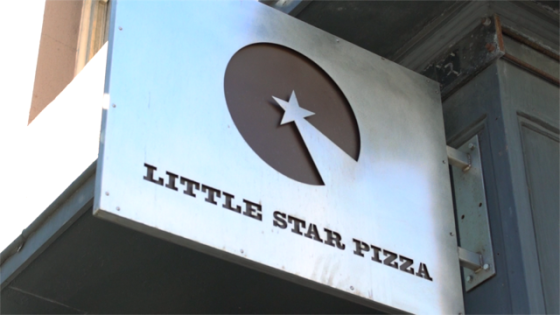 The 1100 Group (https://www.1100group.com) manages six upscale independent restaurants and each restaurant is equipped with a slightly different hardware component to accompany software. BOSS Burger has one Revel iPad POS terminal and one customer display terminal. Little Star Pizza in Alameda has six iPad POS terminals, plus two customer displays and four Mobile Order Taker devices with built-in payment acceptance capabilities; the latter is a hand-held unit that enables staff to accept guests' orders from anywhere in the restaurant, bolstering efficiencies and improving the caliber of customer service.
Remember revenue goals. When defining POS priorities, keep in mind that at the end of the day the POS system should be a revenue-generator for the business. Oracle Hospitality (www.oracle.com) advises that the POS should be viewed as an investment that will pay dividends over time. Goals must align with the business model to best set a direction for the type of technology operators seek out. For instance, a QSR may want to drive increased self-ordering and would do well to shop for and invest in kiosks. Meanwhile, a full-service restaurant with an eye toward supporting the high level of customer engagement and service that foster repeat business and feed the bottom line might focus on tablet solutions to keep servers on the dining room floor rather than running to and from the kitchen.
Share information with vendors. Be prepared to share goals, priorities and business model information with software and hardware vendors alike — in as much detail as possible, advises Agilysys (https://info.agilysys.com). This will help vendors to better understand how, where and which of their offerings can come into play in an individual restaurant environment and to make appropriate suggestions that facilitate the POS technology selection process.
STEP TWO: SET EXPECTATIONS AND BUDGETS
While overall goals, priorities and the business model can and should impact operators' intended POS technology lineup, so must the expectations of individuals from within the organization, points out Restaurant Revolution Technologies (www.rrtusa.com).
Query the team. Find out what the IT, operations and marketing teams want and need from different solutions in terms of features, functionality and positive changes to come from implementation. If feasible, ask employees for their input as well.
Convey expectations to vendors.  As with goals for the system, communicate all team feedback to vendors. This step will eliminate needless delays in receiving proposals and increase the likelihood that vendors will bring appropriate solutions to the table.
Practice realistic budgeting. DellaChiesa counsels clients to plan on spending a minimum of $2,500 per terminal, plus peripherals, while some vendors suggest adding 30% to any budget as a cushion. Although the idea of a lower hardware investment may be tempting, beware of being lured in by payment processing companies that offer basic POS systems for free or at a very low cost. The "price" of these systems is high transaction processing fees and the inflexibility of being locked into using a single payment processor.
Factor in extras. In addition to up-front costs, be sure to budget for software and hardware maintenance, as well as for installation and training. Most vendors offer the latter through their professional services organization.
Consider all financing options. Once a budget has been formulated, evaluate different options for financing the POS technology acquisition, paying close attention to the advantages and disadvantages of each. Purchasing POS hardware entails a significant initial outlay, but there are no monthly bills to pay. However, maintenance may be costly, and once the system becomes obsolete, the financial burden of replacement lies with the operator. Leasing removes the initial financial outlay from the equation and makes upgrades more affordable; it also makes it possible for operators with limited budgets to implement better, more feature-rich hardware than their budget allows. Leasing, however, may be more expensive in the long run because monthly fees cover depreciation, replacements for obsolete hardware and other items.
Meanwhile, a standard alternative to obtaining software through licensing is the subscription, or software-as-a-service (SaaS) model. Some restaurant operators like this option because it turns software acquisition from a capital expenditure to an operating expenditure, eliminating the need to purchase software licenses.
Software vendors such as Olo (www.olo.com) note that monthly payments for SaaS include all maintenance, upkeep and upgrades of the software platform over the long haul. SaaS users also benefit from being part of a shared community platform that undergoes constant improvements based on operator input.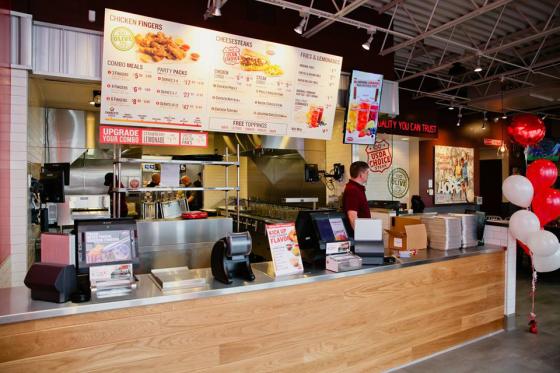 STEP THREE: EVALUATE VENDORS
Identifying the right POS technology vendor(s) is as important as selecting the right hardware and software. The more knowledgeable the vendor, and the more intimate its familiarity with the particular restaurant segment (fine dining, fast-casual, QSR) and its need, the greater the potential for a good operator/technology "fit," DellaChiesa observes. To assess whether any vendor fits the bill, he says, operators can cite problems they would like to solve with POS technology or objectives they wish to attain via a POS system, and inquire how that vendor's offering answers the call.  Evasive answers and/or a sales pitch built on technology bells should disqualify vendors from consideration.
For Matthew Son, vice president, information systems, Charley's Philly Steaks (www.charleys.com), the "knowledge of the software and attention to detail" of its vendor partner's team were major factors in the company's POS software selection.
Charley's which has nearly 600 locations across 46 states and 17 countries, implemented PAR's cloud-based Brink POS software in 594 U.S. locations. This was in large part because the vendor was able to demonstrate how it would address the goals of modernizing Charley's technology platform and allowing it to implement enterprise-wide online ordering, a mobile application, a loyalty program, and delivery in a unified manner.
No matter the caliber of POS system components, technical support should be available during regular business hours, as well as after hours and on weekends and holidays for critical issues, advises Seiko Instruments (www.seikoinstruments.com).  While POS systems should ideally require minimal maintenance, according to Revel Systems, in the event that problems do surface, a vendor that provides 24/7 phone and web support from a dedicated account team is crucial.
Finally, for best results and no surprises, inquire how frequently software updates are provided. Evasiveness in answering this question is a red flag. Revel advocates sticking with vendors that offer free automatic product updates, secure cloud backup, and an "always-on" mode and excellent customer service with 24/7 assistance.
STEP FOUR: ADDRESS CRITICAL ISSUES
Hardware Considerations
Aesthetics and construction.

The look and feel of any piece of POS hardware should suit the environment. For instance, a larger, bulky POS terminal will seem out of place in a fine dining establishment. Purpose-built hardware, such as ruggedized, restaurant-grade tablets, could be a preferable option to consumer-grade counterparts because the units can withstand the rigors of restaurant use, according to Agilysys.

Legacy versus non-

legacy.

Legacy systems typically require more memory, a higher-performance CPU and larger hard drives because the front-of-house, back-of-house, and POS databases may reside on the terminal. More "modern" POS systems have fewer requirements for the local hardware because many processing requirements are handled in the cloud, making the application that resides on the POS terminal far less dependent upon the CPU and memory.

Scalability.

The more scalable the configuration, the higher the POS system's potential to support future growth.

Caliber of POS peripherals.

Citizen Systems recommends assessing POS peripherals for four elements that will keep the business running and provide a quality experience for end-users and customers alike. Connectivity of the network and payment devices, and possibly centralized device management, tops the list. Also imperative are quality construction, ease of interface and suitability (i.e., the device suits its purpose and "plays well" with other peripherals). Any peripheral should not only do the job and feature quality construction; it should also have the capability to "flex" with application needs and fit within the budget so that technology costs need not be passed on to guests.

Intuitiveness and ease of use.

This is also a consideration for software and is imperative to obtain the level of employee "buy-in" needed to maximize the overall investment.
Software Considerations
Compatibility with hardware.

Some operators are so eager to move ahead with software implementations and upgrades that they neglect to ascertain whether the solution they are thinking about implementing is a match with the POS hardware in their technology toolbox.

Integration and syncing options.

Integrating the POS with a kitchen display system (KDS) eliminates problems associated with manual order entry and lost tickets. It also saves preparation time by allowing order components to be easily split among stations, in turn speeding orders to customers and enhancing the guest experience, points out Onosys (www.onosys,com). 
Similarly, integrating the POS system with the inventory control system so that ingredient quantities are adjusted according to consumption decreases the likelihood of running out of ingredients (and disappointing customers). Syncing online and mobile ordering systems with the "in-store" menu provides a consistent customer experience across all channels. Additionally, when menus are synced, specials that are being promoted in the restaurant can be effortlessly promoted via other channels and customers are never erroneously informed that an item is available online or via the app when it is unavailable "in-store," heading off disappointment.
STEP FIVE: IMPLEMENT AND TRAIN
Rather than rushing into an implementation to get up and running as fast as possible, take the time to understand the technology in order to reap the maximum value from it. Speeding through installation and skimping on or skipping training won't save money and will result in an inability of end-users to get the job done in the optimal amount of time.
Set and meet milestones. The most successful POS implementations occur when operators and vendors alike are invested in the success of the installation and agree upon, as well as work together to meet, installation milestones, according to Agilysys.
Constant communication. Vendors and operators must consistently communicate how milestones are being met and remain candid about any problems as soon as they surface. Allowing even the smallest glitches to "fester" because they seem inconsequential will only leads to problems that are more significant later on.
Collaborative "weaning." Agilysys' approach to transitioning ownership of the live production system to the operators involves a multiple-phase process in which the vendor's team in the first phase, takes a hands-on approach to assisting the staff with the live production system. In the second phase of on-site assistance, the vendor's team is more hands-off and less obvious, allowing staff to use the system with confidence. In the third phase, the team is behind the scenes, and only answering calls from managers.
STEP SIX: PLAN FOR THE FUTURE
Planning should begin prior to implementation or, at least, as soon as possible after the POS system and its components are in place. Determine how long hardware will be retained. According to vendors, the average lifecycle is five to seven years. This estimate can change depending on many factors including what potential hardware upgrades the future may hold as well as operational changes that may need to be made in the next few years. These changes can include everything from new store openings and the introduction of new concepts to the addition of new capabilities, such as mobile ordering or collaborating with third-party delivery services.
EXECUTIVE INSIGHT
Agilysys Offers Keys to Understanding the Importance, Benefits and Best Practices of POS Integration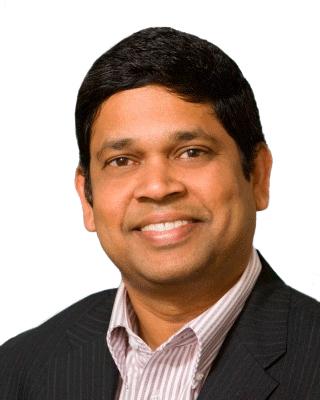 Why is it important for the POS system to integrate with systems like inventory management and table reservations?
SRIDHAR LAVETI: Integrating POS with an inventory management solution allows restaurants to react faster to trends. For example, when guests seem to be purchasing more of a menu item than usual, operators see this trend in real time. Managers can react by placing an order for the item before it goes out of stock, and before guests walk away frustrated. Integrating the POS with inventory management also lets restaurants order raw materials at the time they are depleted and helps chefs with the cost of seasonal menu items. For instance, prices on special menu items like "catch of the day" can vary, but POS integration instantly provides actual costs.
A well-known restaurant chain with locations across North America uses an integrated table reservations solution. This gives it the flexibility to collect a deposit on reservations during its busiest periods. It also reduces potential revenue losses that would otherwise occur from no-shows. Integrating POS with a table reservation system also enables restaurants to collect and save guest profiles.
Given the importance of integrating POS with table reservations systems, what features should restaurant operators look for in these systems?
LAVETI: Guests want it to be easy to make a reservation, but a solution that also supports back-of-the-house processes brings even more value to restaurants.
We all know how frustrating it is to wait for a table, especially when it takes longer than the quoted wait time, so waitlist management capabilities that let operators provide accurate wait times and mitigate guest walk-outs are important. Look also for a reservation system that supports guest profile data, which helps servers create personalized experiences for guests with data that shows their frequency of visits and menu item preferences. The ability to see table availability across all related outlets, and to leverage multiple floor plans for holidays and special events, is a must-have as well, as is the option to track guest-specific information, such as food allergies, likes, dislikes, specific location preferences within the restaurant, etc.
What best practices should restaurant operators follow in integrating table reservations systems with POS systems?
LAVETI: It's not uncommon to believe everything is done once the table reservations system is up and running, but that's just the starting point. This is true even though it takes much time and thought to actually get there — from determining which data you want and getting all parties talking to creating the project plan, training staff and testing systems. Post-implementation, however, it's important to provide staff training and monitor performance regularly. The overall goal is to maintain open communication with the solution provider to understand any potential developments that may improve staff workflows.
What are some of the most recent trends in how operators are leveraging POS technology—or should be?
LAVETI: Today's POS technology is more than just a means of completing sales transactions. With each transaction, the POS is capturing information that can be used to improve business. One of the more obvious data points is inventory detail. Whether they are reconciling items in stock or tracking items that aren't selling and those that are selling well, this is intelligence that helps operators make data-driven decisions about their guests' preferences and purchasing habits.
TECHNOLOGY SHOWCASE
Citizen Systems America Compact POS Printer: CT-E351 Offers Stylish, High-Performance Printing
The sophisticated CT-E351 from Citizen Systems America is a compact, high-quality POS printer that boasts a unique and contemporary design while simultaneously providing true best-in-class value. Ideal for chain restaurants as well as for small, medium and large retailers and boutiques, this versatile peripheral fits seamlessly into small spaces and allows front-exit receipt printing at a resolution of 203 dpi. Innovative features, such as mobile POS readiness and a front paper exit that supports durability by guarding against damage from spills and foreign objects, maximize end-users' technology investment.
With an impressive print speed of 250mm per second, the CT-E351 is an essential entry-class printer for users who value modern aesthetics and are looking for a stylish high-performance printer to suit trendy bars, restaurants, and shops. Connectible to POS terminals in Ethernet, Serial or USB mode, the CT-E351 also provides the communication interfaces hospitality operators want and need, at a highly budget-friendly price.
TOP 5 INNOVATIVE FEATURES
Front paper exit prevents damage from moisture or foreign objects

Designed for space savings, with ultra-compact footprint and durable, flat surface for stacking light objects as needed

Accommodates multiple paper widths (58 mm and 80 mm)

Drop-in paper loading allows quick, easy media changes

Mobile POS-ready
Citizen Systems America is a leading provider of printing solutions for POS, restaurant, retail and many other key application areas. Citizen focuses on developing and delivering best-in-class, high-quality product that is aesthetically pleasing and provides key value to its customer. Designing and delivering products loaded with integration-friendly design language — as well as the features needed to enhance ease of use for its customers and ensure a delightful end-user experience — continues to be mission-critical for the company.
"Citizen is focused on providing products that enhance the POS and hospitality experience for the end-user," said Glenn Williams, vice president of sales and marketing for Citizen Systems America. "Products in Citizen's thermal receipt line-up allow flexibility to the hospitality end-user or retailer in serving their customers and are built to serve them for many, many years."
Ultimate value and long-lasting quality of service are the hallmarks of Citizen Systems America and its products, including the CT-E351POS printer.

CASE STUDY
Revel Systems POS Technology Supports 1100 Group's Goal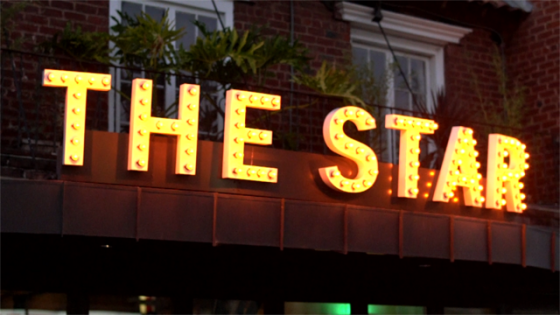 The 1100 Group (https://www.1100group.com) has long been committed to excellence in every area of its enterprise, with a goal of enhancing the quality of the guest and employee experience alike. Technology — including POS technology from Revel Systems (www.revelsystems.com) — plays a role in helping the restaurant management and consulting company fulfill this commitment.
Headquartered in Berkeley, Calif., 1100 Group manages six upscale independent restaurants: Little Star Pizza, offering gourmet, Chicago-style pizza in three locations (Solano, Valencia and Alameda); The Star on Grand (Oakland) serving Chicago-style pizza along with subs and salads; Cantina del Sol (Albany), featuring a menu of Mexican-American comfort food; and BOSS Burger (Albany), serving responsibly-sourced burgers and gourmet fries in a casual, retro-style space.
Michael Petrilli, chief technology officer, notes that the restaurants were experiencing a number of pain points prior to implementing Revel's technology. Topping the list was a need to rely on third-party aggregators for online order acceptance. Entering takeout and delivery orders placed with these companies into the existing POS system often led to errors and was time-consuming. Sales and tips generated using these third-party entities were limited, as were reporting and data analysis options. Additionally, management had no ability to tap into the POS system from remote locations, nor to track customer information. With these pain points in mind and a decision to migrate to new POS technology made, Petrilli and his colleagues began evaluating options.
"We were most interested in a cloud-based POS solution that had diverse ways to manage ingredients and complex orders for our unique product," Petrilli explains. "We wanted to be able to subtract and add ingredients to fractions of an item. We also wanted universal reporting, customer tracking, ease of use, and a system that was stable and could operate without power or an Internet connection if necessary."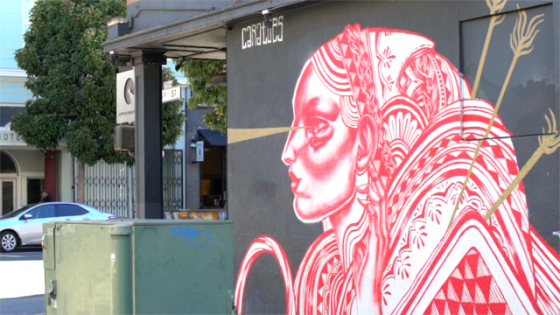 Petrilli notes that 1100 Group chose Revel's POS offering because it fit the requirement for a cloud-based system. The fact that it was available at a low cost, is Apple-based, and affords dynamic menu pricing functionality also sold the management company on the solution, which Petrilli says offers the necessary customizable cost management capabilities as well as labor forecasting/scheduling and online order acceptance.
"We have adopted numerous POS products beyond the basic POS functions of order taking, reporting, payroll and so forth," he elaborates. "These include cloud-based POS management, kiosks, mobile order takers, customer facing displays, online ordering, white label apps, custom menus, gift card management, third-party delivery order integration, label printing and numerous others."
Little Star in Solano and Valencia, as well as Cantina del Sol, have subscription-based online order acceptance capabilities.
Each restaurant is equipped with a slightly different hardware component to accompany the software. BOSS Burger has one Revel iPad POS terminal and one customer display terminal. Little Star Pizza in Alameda has six iPad POS terminals, plus two customer displays and four Mobile Order Taker devices with built-in payment acceptance capabilities; the latter is a hand-held unit that enables staff to accept guests' orders from anywhere in the restaurant, bolstering efficiencies and improving the caliber of customer service.
At Little Star Pizza in Solano, there are four iPad POS terminals and three Mobile Order Takers; at Little Star Pizza in Valencia, four iPad POS terminals and one Mobile Order Taker device that accepts payments. Cantina del Sol has three iPad POS terminals and one Mobile Order Taker; The Star on Grand, four iPad POS terminals and one Mobile Order Taker. All POS terminals feature an advanced hybrid architecture that lets them run undisturbed offline or on a LAN.
According to Petrilli, training on the systems was easy; as a management company, the 1100 Group trained some employees directly while also using a "train-the-trainer" approach.
Through the partnership with Revel Systems, the 1100 Group has "boosted efficiencies while increasing revenue through streamlined takeout and delivery order systems," Petrilli observes. "We have improved agility and reporting on pricing, cost management and labor."
The presence of fail-safes for emergencies and power outages gives Petrilli and his team peace of mind in the present, but the team has an eye on the future. Revel is a part of that as a POS system that will grow with the 1100 Group as its needs and technology evolve.
The 1100 Group [with Revel Systems] has boosted efficiencies while increasing revenue through streamlined takeout and delivery order systems. We have improved agility and reporting on pricing, cost management and labor.
Michael Petrilli, Chief Technology Officer, 1100 Group