4 Things Restaurants Don't Know About Loyalty Programs
Get great content like this right in your inbox.
Subscribe
Nowadays, the restaurants do not fully understand the importance of customer relationship and loyalty for business growth. The fact is they can actually increase their sales with loyalty programs instead of spending a huge amount of money on marketing services.
When there are plenty of clients everyday, many restaurants might be tempted not to think much about the people who go there on a regular basis. This is a big mistake, because each of those customers has the potential to return back and to become a regular customer. Even if you do not know it yet, the customers who become loyal are key to the success of your business.
Here's why customer loyalty is so important for restaurants:
Increased Sales
Loyalty programs give you an opportunity to remind your existing customers about your restaurant by sending them coupons or promotional information around the time they try to decide what to have for dinner. This way, you can instantly influence their choice. So, if you are looking for an increase in sales, sending them a well-timed reminders about your delicious menu and specialties is the perfect way to bring them back to your restaurant.
Customers that already know your restaurant and are satisfied with the service you provide, are more likely to use all the sales and promotions that you offer. They tend to spend more money than the newcomers, and they always want to hear more from you. You have a higher chance to sell something to your existing customers rather than to the prospective ones.
Word-of-Mouth Marketing
You can drive more customers to your restaurant with Word-of-Mouth Marketing. Here's how it works: you need to build a base of loyal customers. The easiest way to do this is to obtain a customer loyalty program which will help you retain your existing customers, and "use" them as a way to drive new customers to your business.
Loyal customers will buy from you again and encourage others to do the same. They will increase brand awareness by telling about your restaurant, and sharing their positive feedback with family and friends even if you do not ask them to. This is what Word-of-Mouth Marketing is all about.
Better Return on Investment (ROI)
A customer loyalty program is a ready-made marketing solution. Compared to other marketing services, this one is less costly and equally efficient for your business. It lets you benefit financially, and have a better return on investment. Unlike other media campaigns, the communication through loyalty programs is more personal and relevant. This makes customers much more likely to use what you offer.
With smaller investment, you have a possibility to send pointed messages to the customers who are really willing to receive them, and to hear all the company updates. A loyalty program is a smart investment that restaurants should definitely consider.
Improved Reputation
Loyalty programs play an essential role in improving restaurant's reputation. The majority of customers read online reviews before going to a certain place to eat. Remember that your old and new customers have access to a large amount of information about your restaurant. You need to provide an excellent service if you want them to stick with your company. Loyalty programs can help you with this.
Your customers are more likely to return back to your restaurant and to recommend it to others if they feel appreciated by the things you offer. Receiving different types of gifts and discounts will make them happy, which will result in positive online reviews about your restaurant, and in improved company reputation.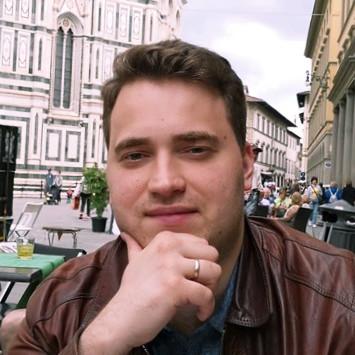 About the Author
Alex Erin is the founder, leader and inspirer of Say2B project. Alex is a mathematician by training and an entrepreneur by spirit. Prior to joining start-up ventures, he worked as SAP expert and a project manager for a leading oil and gas company. Colleagues and friends know him to be a razor-sharp problem solver and a hard-working man.