03/14/2019
Why Hotels Should Offer Cyber Protection as Loyalty Perk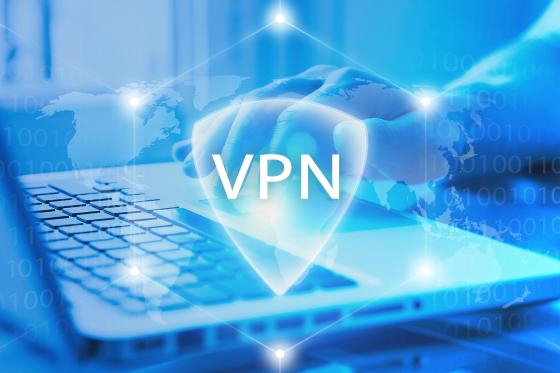 It is expected that by 2020, there will be 483 million domestic business trips in the U.S., up from 459 million in 2015. That may be good for the travel industry, but raises concerns about corporate cyber security, especially since many business travelers rely on hotel Wi-Fi.
According to a survey of CIOs, 81% said their company had experienced a Wi-Fi-related security breach in the last year. And yet, even though its risk has been well-publicized, hotel groups continue to leave themselves and their guests open to potential hacking through their public Wi-Fi systems.
Logging onto to free Wi-Fi networks is a habit that's hard to break. I was surprised to learn from a recent PC Magazine article, which cites statistics from a Pew Research Center study, that even though most people claim they'd use a VPN because of the risk about Wi-Fi, their desire to access content -- from bank accounts to their Amazon profiles -- overshadows any worries about safety: only 29% in the study have ever used one for personal reasons. Unfortunately, hotels are far from immune from these issues as discussed in a Wall Street Journal piece called "Hackers Access Hotel Networks, Targeting Travelers."
The hotel industry has a few ways to protect their guests and, at the same time, show them that they care: offer encrypted wireless service. While it may sound simple, it is actually fairly burdensome because it involves more configuration than franchisees interest in dealing with. That can be a challenge for the mothership. One thing that he corporate headquarters of these hotel brands can control is what's available in their loyalty programs. It's time for the hotel industry to offer some degree of cyber protection as a loyalty perk by offering personal VPNs. Perhaps such a service could offer premium guests and hotel club members this amenity complimentary. Others can choose to pay for them.  Free VPN (Virtual Private Network) service is a value-added amenity that benefits both the traveler and their company.
How It Could Work
Hotel loyalty programs will engage directly with VPN offerings and procure as many licenses as they project to have loyalty members of a certain status (let's say gold and platinum status) for the year. Whenever a gold member is staying at one of the brand's properties, the VPN will be automatically deployed once the user logs into the hotel's internet access portal. The loyalty program can choose for how long the member has access to the VPN - it could either be only while the gold member is using hotel Wi-Fi, or could even be available for the duration of their stay (even while off the property's premises). This could be an appealing perk because it will show loyalty members that the loyalty program is taking care of their internet privacy the entire time they are traveling (while most likely to need public Wi-Fi). Loyalty programs could even offer a premium service to higher status members (like platinum) who are likely road warriors where the VPN is accessible to them all year long. This again demonstrates to loyalty members that the hotel brand takes care of them all year long by making their privacy a top priority.
The bonus of offering personal VPNs to travelers are myriad: international travelers may be able to relax a bit more by viewing content that is typically blocked abroad. According to a survey of over 500 international business travelers conducted by Invincibull VPN last year, 39% of all international business travelers say they have been denied access to content they want to see while outside the U.S., whether it's a livestream of a sports event or a movie through a subscription platform. Some VPNs allow users to change their locations so that they can hop online to see what they want, wherever they are.
Perhaps most importantly though, it gives loyal guests piece of mind about their privacy while working in the hotel – be it at the bar, in the lobby or their room. Free Wi-Fi has become a standard for loyalty program members – now it's time to take the next step and offer them secure Wi-Fi.
Gregory Falco is the Founder and CEO of NeuroMesh, an Industrial IoT Security company that re-engineers malware to create vaccines for critical infrastructure and an advisor to Invincibull VPN. He teaches at Columbia University, Harvard and MIT on IoT, Big Data, Smart Cities and Cybersecurity and Researches Cyber Risk Management and Cyber AI at Stanford and MIT. Named to the Forbes 30 Under 30 List in Enterprise Technology, he holds a PhD in Cybersecurity from MIT.