Wetzel's Pretzels Partners with Kitchen United to Test Delivery
Get great content like this right in your inbox.
Subscribe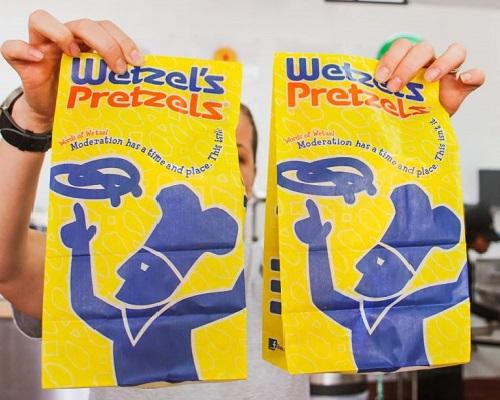 Wetzel's Pretzels has announced its delivery test in partnership with Kitchen United in Pasadena, Calif.
Fans can utilize any of the major delivery service platforms to get their Wetzel's fill, including Postmates, UberEats, Door Dash and Grubhub, or they can pick up the pretzels by visiting Kitchen United, located at 55 S. Madison. Wetzel's Pretzels joins other emerging and established concepts at Kitchen United, including Halal Guys, Canter's Deli, Amazebowls and Grilled Cheese Heaven to name a few.
"The restaurant and snack landscape is evolving, and we're excited to further our stronghold in malls, yet explore other innovative ways of bringing pretzels to the people," said Jennifer Schuler, CEO of Wetzel's Pretzels. "As we seek to continue our growth trajectory, we know partnering with Pasadena-based Kitchen United to strategically explore delivery of our craveable products is the right move as we smartly navigate this enormous white space."
Over the past year, Wetzel's Pretzels has continued to expand its relevance outside of the traditional mall snack occasion, including a million-dollar remodel at the brand's flagship Downtown Disney District location in Anaheim, opening of various non-traditional locations such as a cart at the iconic Santa Monica, California pier, and various professional sports stadiums. The company's foray into delivery represents Wetzel's Pretzel's embracement of the evolving landscape, and its pursuit of driving sales and franchisee profitability.