True Food Kitchen Adds Loyalty Program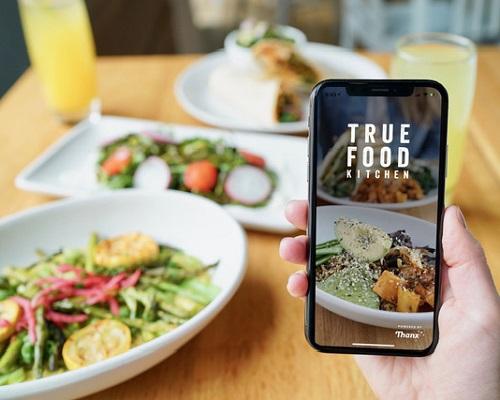 True Food Kitchen announced the launch of True Insider,  loyalty program and custom-branded app.
True Food Kitchen's recently released a digital ordering platform powered by Olo. In partnership with Thanx, a provider of customer engagement, True Insider is designed to be a more personalized and customizable brand engagement program serving up unique rewards and exclusive experiences. True Insider integrates directly with the restaurant's digital ordering platform, allowing guests to order and pay online, make reservations, manage their account and earn and redeem rewards at any of True Food Kitchen's 27 locations nationwide.
"True Insider is more than a loyalty platform, it's a brand engagement program that will allow True Food Kitchen to provide more personalized, customized, exclusive and even unexpected perks that will make our brand more memorable for our loyal guests," said True Food Kitchen CEO Christine Barone. "The platform will also give rise to some rich data that will help us understand what motivates our guest on an individual level so that we can fine tune our offering and engage with each of them in a more personal and meaningful way."
Structured as a tiered program based on annual spending, the program provides incentives to guests as they earn status in higher tiers.
True Food will leverage its True Insider program to make the brand even more memorable for guests – including year-round surprise-and-delight offers and personalized, one-of-a kind experiences such as a chef's dinner for some of the brand's most loyal guests.
Another key aspect of True Food Kitchen's new loyalty program is customization. True Insider, in partnership with Thanx will leverage Thanx Campaigns, to take True Food Kitchen's email marketing to a new level of personalization, using insights from guest preferences, individualized behavior, interests and past purchases to send targeted and personalized emails and offers. True Insider will unify current email marketing with the new app, loyalty program, online ordering and SMS messaging. The custom branded mobile app will serve as the primary engagement tool for the program where guests can place online orders, manage their account, make reservations and redeem offers and incentives.