Travel Tripper and Pegasus Announce Merger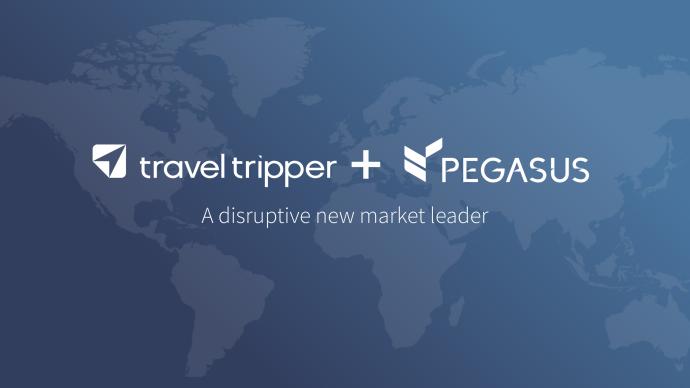 Travel Tripper and Pegasus, two hospitality technology providers, announced that they are joining forces to deliver greater value and innovation to hotel groups worldwide. The combination is backed by a substantial investment from Accel-KKR, a technology-focused private equity firm.
The merger brings together two companies known for their reservations, distribution, business intelligence, and e-commerce platforms that empower hotel groups large and small to directly own end-customer relationships and maximize bottom-line ROI.
The Pegasus brand has decades of experience delivering enterprise technology and customer support to regional and large hotel chains in support of their efforts to drive high-value corporate travelers to their properties. This combined with Travel Tripper's innovation in the leisure sector has the potential to be transformational for the industry.
The combined companies intend to set the market standard for driving innovation and enhanced customer service. Travel Tripper's intuitive user experience and software design simplify the customer journey and its e-commerce solutions uniquely drive direct business with leisure customers for casinos, resorts, and independent hotels. Together, both teams will deploy the best of their combined capabilities to deliver compelling holistic solutions that drive significant value for hoteliers.
The industry has been dominated by a small number of large players, which has created a lack of choice in the market. The combination of Travel Tripper and Pegasus creates a formidable challenger to the other competitors in the hospitality technology space and provides another strong option for hotels looking for innovative technology solutions combined with the great customer service both companies are known for.\