06/14/2018
Things to Consider When Buying Mobile- and In-Room Technology
For hoteliers attending HITEC, the hospitality technology show in Houston June 18-21, top of mind will be seeing the latest mobile and in-room technologies on display. Before shopping the tradeshow floor, Intelity is making available to attendees an ""In-Room Solutions Checklist" and a "Mobile Solutions Checklist" to help them with a side-by-side, feature-set comparison to aide in their quests.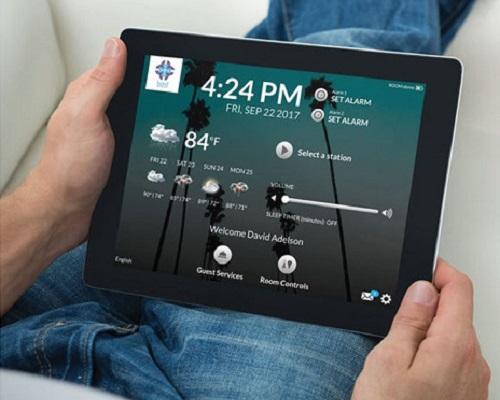 To download the Checklists, click here.
Seeing at a glance who is (and is not) offering Brand Customization, Real-Time Curated Content, In-Room Dining (integrated to POS), Integrated Room Controls (lights, HVAC, drapes, TV), In-App Chat, Guest SMS & Facebook Messaging, Reservation Look-up, Loyalty Points Lookup & Status, Integrated Check-In and Mobile Key (to name just a few in-demand features) will help attendees make informed buying decisions.
Intelity made its debut at HITEC 9 years/ Intelity is GDPR compliant, and no matter where in the world a hotel is located, we've established 70+ integrations to all major hotel back-end management systems (POS, PMS, Ticketing, Spa and Room Controls) that include privacy regulations.  
Intelity is the 2018 "Official Mobile and In-Room Technology Provider of the Forbes Travel Guide."
Intelity is at HITEC booth 2127