06/14/2018
Self-Audit Questionnaire Helps Hoteliers Evaluate AV Tech Strategy
Who budgets Capex funds for AV equipment and systems at your hotel … Finance … IT … AV? Do the presentation systems at your property meet your current brand standards? How are you tracking AV/Technology revenues and costs?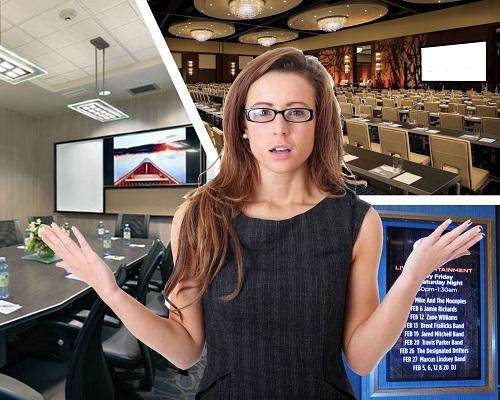 If you don't know the answers to these questions but are planning to attend HITEC in Houston, then it would be prudent to schedule a visit with a consultancy in meeting, entertainment and event technologies and acoustics, Electro-Media Design (EMD). By completing a short, online Self-Audit Questionnaire  here, EMD will identify where attendees' AV Technologies may be falling short and help them better prepare to shop HITEC, June 18 to 21 at the George R. Brown Convention Center in Houston.
Taking the Self-Audit Questionnaire will assess if:
•       AV Technology services are being managed efficiently within a venue
•       Non-event AV systems (such as background music systems throughout the hotel) are being maintained properly
•       Preventive maintenance includes a formal tracking system for AV service and repair
•       Display systems are meeting high definition 1080p digital image and resolution requirements
•       Discounting AV Technology services is helping or hurting operations
•       A market strategy exists that ensures AV service offerings match the level of service and capabilities of a hotel's other event service offering
Take the Self-Audit Questionnaire  here. Participating hoteliers will receive a customized scorecard from EMD booth 1019 at HITEC that will reveal operational areas where they can improve on AV-management processes.
EMD is at HITEC booth 1019