Porter24 Expands Its Digital Concierge Network to 100 Hotels Across the U.S.
Get great content like this right in your inbox.
Subscribe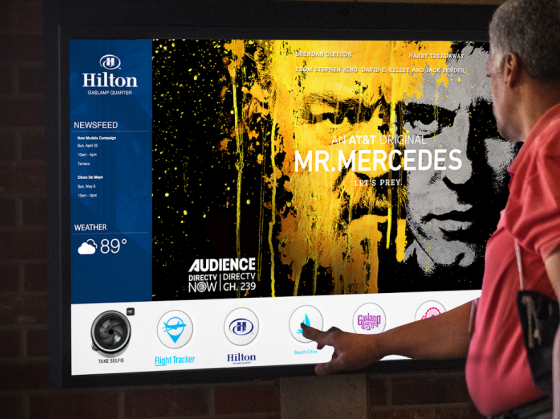 Porter24, an interactive digital concierge and advertising provider, is now expanding to provide guests with on-demand experiences at more than 100 premier hotels, including Hilton and Marriott properties, in Los Angeles, San Francisco, San Diego, Boston, Chicago and New York City.
As guests increasingly expect digital options to elevate their travel experiences, hotels are turning to Porter24's turnkey solution featuring touchscreen technology with an easy-to-use content management system in order to meet this demand. The interactive screens provide tourists access to all their tourism needs – from discovering local business deals and eateries to finding the hottest nightlife and greatest attractions – at their fingertips.
The digital concierge network addresses the needs of both the consumer and advertiser by targeting travelers upon check-in at their hotel and throughout their stay with curated content that the visitors view as a seamless extension of their hotel's service, Porter24 said. The company's unique experience and targeted content provides marketers with a unique opportunity to provide a value-add that consumers want to interact with.
The screens come in various sizes, between 50 and 65 inches, with custom builds to ensure every display perfectly aligns with each hotels unique personality. Users can also check the weather, track flights, learn more about what's happening at their hotel and even take a selfie that can be sent directly to social media channels- for those who'd like to boast about their trip to friends.