Oregon Resort Saves 24 Hours per Month on Cash Analysis After Switching to Cloud-Based Financial Software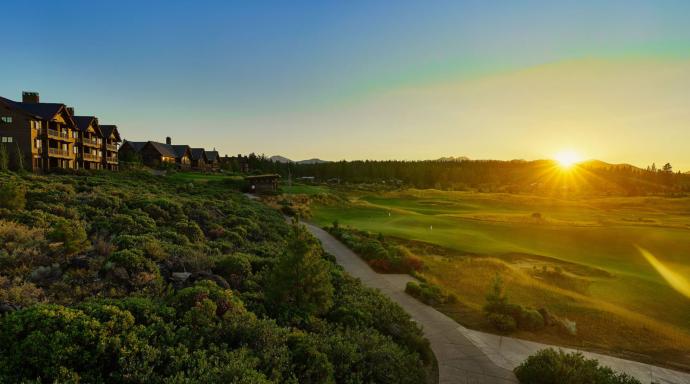 Tetherow is a sprawling resort in Bend, Oregon that features restaurants, vacation homes, residences, and an event center. Recently, it partnered with Sage Intacct to manage the finances at its twenty individual entities which include its golf course, hotel, pool, restaurants, event pavilion, golf academy, residential neighborhoods and more.
Prior to working with Sage Intacct, "monthly consolidations took over a week, and monthly close took twenty days," says Christine Cook, controller, Tetherow. "We were spending time sorting, fixing, and managing data that was inundating our finance team and keeping them from serving as strategic decision makers in the organization."
After vetting several solutions, Tetherow ultimately decided to implement Sage Intacct because it offered a powerful and user-friendly interface, Cook noted. Plus, Sage offered a cloud-based solution which increased visibility and ensured real-time accurate data.
After adopting Sage Intacct, the company was able to leave both Quickbooks and Excel behind permanently. And within three months the software had already paid for itself, Cook says.
"We saw results almost immediately, with automation improving (and removing!) many of our day-to-day tedious tasks," she notes. "The financial team now saves 24 hours per month on cash analysis, freeing up time to be active, data-driven decision makers at the company."
After automating many of Tetherow's more tedious tasks, the company saw a drastic change in the culture of its financial team. For instance, removing repetitive tasks led to the development of a more integrated leadership team. 
"Our financial leaders are now company leaders, providing a financial perspective as we continue to make big decisions around growth," Cooks adds.
One way the company has been able to do this is by using Sage Intacct dashboards. These dashboards allow Tetherow to filter and group its financial data - tagging transactions by specific project, business venture, department, or programs. It can then filter data to specific groups, which has enabled organization that wasn't previously possible.
"We can get granular, and identify inefficiencies through up-to-date data, rather than old financial reporting, allowing us to make stronger, more informed business decisions," Cook explained. "For example, analysis of specific income and budgeting points helped us determine that it was more efficient to employ a permanent landscaping crew, rather than hiring an outside firm. This decision has saved us significant time and money."
In addition, Tetherow now has accurate, up-to-date operating income, actuals-to budget, and informed budget planning that all exists on the cloud. This enables the company to share it both with its on-the-ground team in Oregon, managing a variety of projects, and with its remote stakeholders in the Netherlands. Using cloud-based financial dashboards provides Tetherow with real-time, relevant data across its 700 acres, which allows its financial and business leaders to stay up-to-date on progress and financials, minimizing ad-hoc questions.
Snapshot of Results:
Saved 24 hours/month on cash analysis

Saved $75,000 in headcount costs

Shortened monthly consolidations by 10 times.

Reduced time to close by 50% – from 20 days to under 10.