Optimizing Internet of Things: Passive Optical LAN Enables Hotel of the Future
Get great content like this right in your inbox.
Subscribe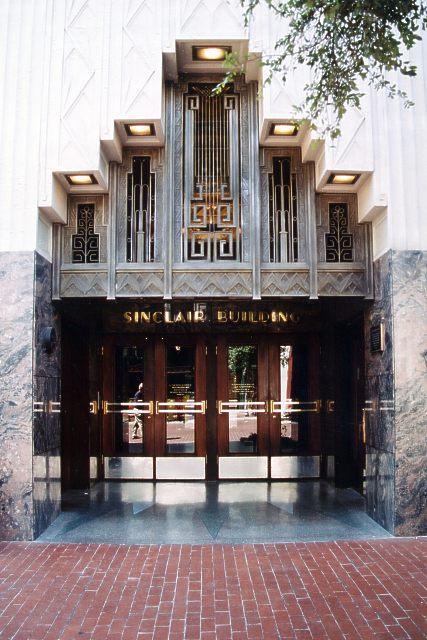 The most modern, technologically sophisticated and elegant building in vibrant downtown Fort Worth, Texas is the circa 1930 art deco Sinclair Building and its new contemporary downtown hotel. When this metro hotel opens this year, it is going to feature the very latest Internet of Things (IoT) devices, seamlessly connected to serve the buildings voice, video, data, Wi-Fi, lighting, control and automation systems. This same contemporary network design at the Sinclair Building will be replicated at the STS Tower and Hotel Texas Annex buildings – in fact, one fiber-based Passive Optical LAN (POL) will provide connectivity across all three buildings.
The vision of Sinclair Holdings LLC, which owns the buildings, is to first and foremost deliver to their tenants and guests the greatest customer experience possible. However, with hundreds and thousands of high-tech digital LED lighting, smart HVAC, wireless access points, automated drapes, building sensors, security access controls and even Bluetooth enabled LED bathroom mirrors that project phone, music and TV screen information, all these electronic end-points can overwhelm network IT staff and burden the building power consumption.
Sinclair Holdings' strategy to tame the complexity of this IoT digital future is VT Group and Tellabs™ Optical LAN – both members of Association for Passive Optical LAN. VT Group was utilized as an emerging technology systems integrator that provided the expert design, installation and support of this solution. The Tellabs Optical LAN solution was chosen because it simplifies the underlying network connectivity and it is scalable for constant future IoT growth. The benefits of Optical LAN in a sophisticated smart building can be described in greater detail by discussing three key areas of innovations to efficiently support modern high-performance building's voice, video, data, Wi-Fi, building lighting, control and automation connectivity:
Connectivity Innovations

Powering Innovations

Management Innovations
Connectivity Innovations
The design of VT Group and the architecture of POL at the Sinclair Building is a fiber-based point- to-multi-point design for connecting the multitude of IoT end-points. This is a far better means of designing a LAN's distribution and aggregation compared to legacy copper-based LAN's point-to-point footprint. In addition, POL, based on Gigabit Passive Optical Network (G-PON), breaks traditional LAN limitations relative to Gigabit Ethernet connectivity density and reach.
POL offers 4X the port density in 90 percent less building space. As for reach, POL can travel 12-miles in distance without active electronics - 300x better reach than traditional copper-based LANs. This presents Sinclair Holdings with an unique opportunity to connect all three building via one centralized OLT that serves all 16-stories of the Sinclair Building, and it also connects the 8-story STS Tower and the 13-story Hotel Texas.
Powering Innovations
With technical guidance from VT Group, Sinclair Holdings is boldly moving forward as an early visionary of the synergies between 48 Volt Direct Current (DC) low-power, Power over Ethernet (PoE), Digital Power and Optical LAN.
Management Innovations
VT Group also leveraged the POL's centralized intelligence and centralized management capabilities. The centralized intelligence and centralized management means the POL system dynamically allocates network resources (e.g. bandwidth, QoS, security, paths, power management), defined in software, based on real time requirements. It also helps ensure consistent policies and procedures are adhered to by the IT staff, which ultimately improves the speed and accuracy of their daily network moves, adds and changes. This promotion of machine-to-machine automation reduces human stress and human error in operating a sophisticated modern building.
Connectivity, Powering and Management Innovation Benefits
With the VT Group's implementation, the POL simplifies network connectivity and provides a scalable architecture for future IoT expansion. The automation of all three of Sinclair Holdings' building business operations and guests' amenities over the Optical LAN provides an innovative means to support the latest generation of digital ceiling, high speed internet, Wi-Fi, lighting, control and proactive monitoring. The POL system is the first best choice to support an extreme smart building and modern high-performance building needs. In addition, the POL's innovative design and architecture will benefit Sinclair Holdings by lowering their top-two business expenses of labor and utilities, which directly contributes to their business financial health.
Passive Optical LAN benefits for the Sinclair Holdings include:
4x gigabit Ethernet port density in 90% less space

200x better reach compared to legacy copper-based networks

Reduced construction impact on data center, cable pathways & telecom rooms

Emphasis on 48V DC and Digital Power is safer, more reliable and saves money

IP connected IoT devices allow proactive management of building
"The innovative Passive Optical LAN architecture allowed us to deliver the network bandwidth, performance and amenities our technically savvy tenants and hotel guests demand without impacting the historic buildings' limited space for equipment rooms and cable pathways," said Sinclair Holdings President Farukh Aslam. "This is a 24/7/365 business with critical services trusted to the Passive Optical LAN, it was imperative that connectivity be simple and scalable, but also extremely stable and secure."
Case Study Disclaimer: The Association for Passive Optical LAN (APOLAN) provides third-party content for educational and general informational purposes only as a service to its members. The information and views presented in the third-party content are solely those of the respective authors, and do not represent the positions or views of APOLAN.