OpenKey, Infor Announce New Partnership
Get great content like this right in your inbox.
Subscribe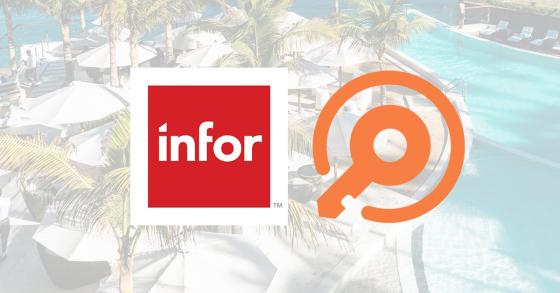 OpenKey, a hotel mobile key provider, announced a new alliance with Infor, a provider of cloud software for Enterprise and SMB companies. This alliance will allow customers to maximize OpenKey utility from within Infor's HMS platform, utilizing the efficiency of automated mobile key delivery. OpenKey can be found in 50 countries on six continents and recently opened a second office in Shanghai, China.
Hotel properties across the United States are adding automated mobile key delivery to reduce guest check-in wait times, save costs on expensive RFID keycards and simplify the key issue experience for the front desk agent. The powerful new integration is a back-end feature that automatically issues a secure mobile key to a guest's smartphone upon check-in at the hotel. The feature is triggered by the staff entering a mobile device number and requires no additional steps by the front desk agent. Capturing a guest mobile number is a standard aspect of most hotel check-in processes to facilitate any necessary communication with the guest while staying at the hotel. The mobile key is stored securely as an encrypted token on the guest smartphone and communicates with a digital door lock via the Bluetooth function on the device.
Research shows that today's high-tech traveler does not want to wait at the front desk for check-in. In fact, a Cornell University's Center for Hospitality study found that just a five-minute wait at check-in causes guest satisfaction to drop by 50 percent. More hoteliers are putting technology solutions at the forefront to support their guest-centric strategies.
In 2014, OpenKey set out to perfect mobile hospitality. Its keyless entry technology has been elevating the guest experience while reducing hotel staff workload. In addition to empowering guests with a tap of a button on their smartphones, it also reduces waste, eliminating the need for plastic key cards.