NoMo SoHo Hotel Gives Guests a Complimentary Smartphone Tailored for Hospitality
Get great content like this right in your inbox.
Subscribe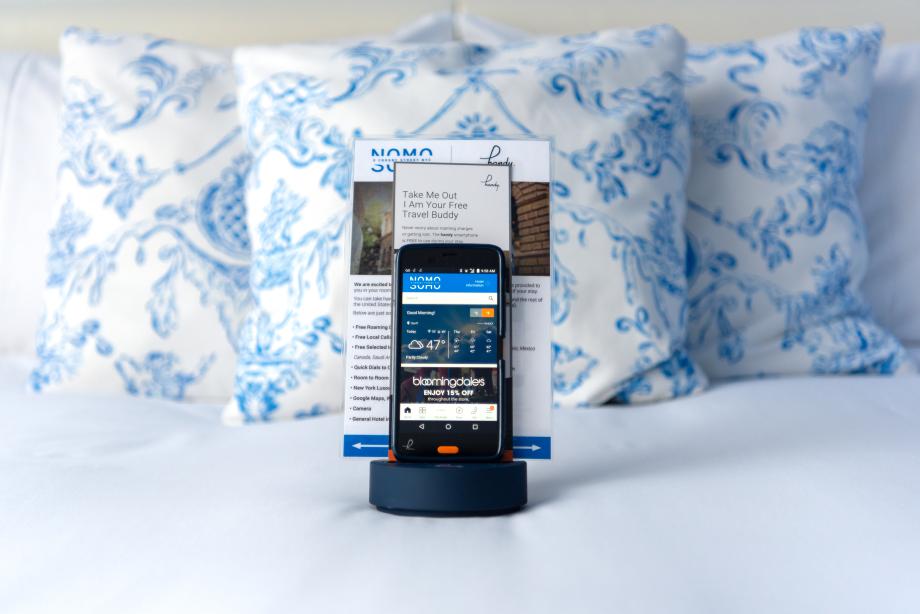 NoMo SoHo Hotel, located at the intersection of art, music, fashion and culture in New York City's SoHo district, announced the debut of "handy," a revolutionary smartphone tailored for hospitality and designed as a complimentary amenity for hotel guests. NoMo SoHo is the first hotel in North America to embrace this technology, enabling guests to "travel like a local" with unparalleled mobile connectivity and curated travel guides while exploring the city.
handy provides guests with complimentary local and international calls to selected locations. Other functions include free Wi-Fi on-the-go, access to everyday apps, in-destination city guides and speed dial to Guest Services and other innovative services, including In-Room Dining. Hotel guests are now provided with the essential travel information they need with the ability to stay connected to business associates, family, friends and the hotel at all times.
Through handy, NoMo SoHo also offers a real-time connection to the hotel's Concierge Desk, providing tailored shopping and cultural activity recommendations, informing guests of relevant promotions at the hotel's bars and restaurant, as well as fostering the relationship between the hotel and the guest.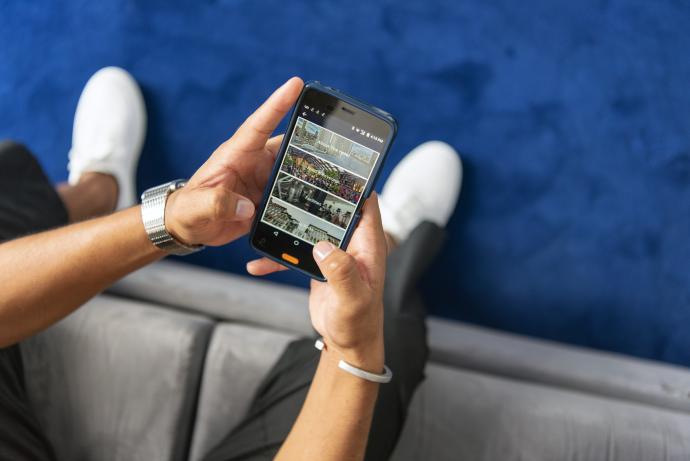 Created by Tink Labs Limited, a Hong Kong-based travel and tourism startup, handy is currently available in 82 countries and 1,000 cities such as London, Paris, Tokyo, Hong Kong and Singapore. At present, handy is partnering with 3,000 premier hotel groups and covers approximately 650,000 hotel rooms, enabling millions of global travelers to stay connected annually.
"We are excited to be the first hotel in North America to offer handy," says Anthony Guinehut, General Manager, NoMo SoHo Hotel. "We're always trying to improve our guest experience through unique amenities. handy provides our guests with seamless connectivity, both to their home countries and to our hotel. We see handy as an opportunity to enhance our relationships with guests, building loyalty and helping their stays be even more memorable and enjoyable."
Key features of handy at NoMo SoHo Hotel
Free voice calling to selected international locations that represent the hotel's key travelers

Canada, France, Germany, Hong Kong, Israel, Italy, Mexico, the Russian Federation, Saudi Arabia, Spain and the United Kingdom 

Free data plan 

A one-time New York City phone number and personal extension

Connectivity to the hotel and direct dial to hotel services anytime, anywhere

Pre-loaded with emergency contacts and essential travel information to make travel hassle-free

A complete listing of NoMo SoHo's discounts and promotions at neighborhood retailers and service providers

Access to LUXOS, a local luxury lifestyle and travel guide that allows travelers to discover new experiences

Ability to download apps, import contacts and upload photos

Connections to social media accounts, web browsers and maps/directions

All personal data is auto-erased upon check-out