Netgear Introduces Secure Small Business Router for Remote and Site-to-Site Connectivity
Get great content like this right in your inbox.
Subscribe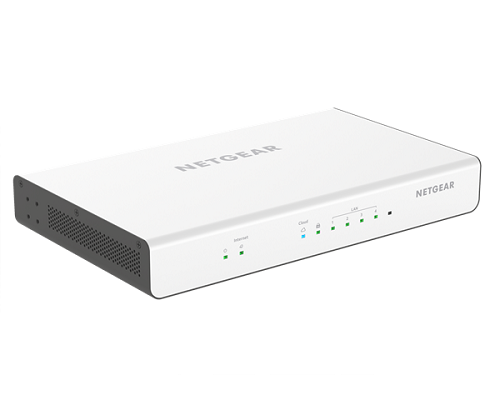 Netgear, a provider of networking products for small- and medium-sized businesses (SMBs), is announcing the first Insight Managed Security router, Insight Instant VPN Business Router (BR500), to enable small businesses or remote office/branch office (ROBO) installations to offer instant access to their office intranet through a secure Virtual Private Network (VPN) from anywhere in the world.
This new router is also designed to interconnect up to 3 offices as if they were connected locally, regardless of their geographical location.
Many businesses today have employees working remotely from branch offices or from the road who often require access to company network resources in an easy and secure way.  Remote employees will be able to access data residing on their office network with a single touch on their smartphone screen or a click on their laptop.  Netgear Insight Instant VPN Business Router also makes connecting multiple offices for employees to share IT resources such as fileservers, network-attached storage or other business critical assets easy. Employees experience access to the local business network as if they are in the office.
The Netgear Insight Instant VPN Business Router is designed specifically to enable businesses to instantly protect their networks with a secure VPN and firewall rapidly and cost-effectively through the Insight Cloud Portal or mobile app. The Insight Instant VPN Business Router (BR500) comes with easy setup, one-step Instant VPN, and anywhere remote/cloud monitoring and management.  
The Insight Instant VPN Business Router (BR500) is fully managed and can be monitored through Netgear Insight remotely.