10/22/2018
MMI Hospitality Group Uses Cloud-Based Accounting Services to Improve Business Insight and Boost Revenue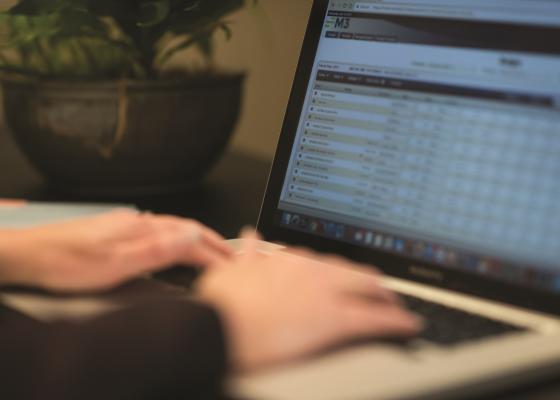 In 1956, MMI Hospitality Group launched its first hotel – a Holiday Inn in Meridian, Mississippi. More than 60 years later, the third-generation hospitality company has owned, managed or served more than 100 properties across the Southeast. MMI's CEO Gaines Sturdivant is tasked with managing the company's diverse portfolio of 11 hotels, from privately owned and select-service properties to 5-star oceanfront resorts. During his 38-year tenure, Sturdivant has experienced numerous economic cycles and technological shifts that have forced the business to adapt.
At the dawn of the digital era, MMI relied solely on a mainframe minicomputer to run all of its accounting and enterprise resource planning on a single server. Not only was the system bulky and expensive to maintain, but it required constant bug fixes and hardware updates that resulted in a labor-intensive and inefficient accounting process. Without the convenience of a responsive, on-demand IT staff, Sturdivant and his team were unable to maintain a consistent back-office workflow, much less extract data in a meaningful way to maximize profits.
Faced with fierce competition and rising guest expectations, Sturdivant began searching for an agile, user-friendly solution that could deliver in-depth analysis and back-office accounting technology to keep MMI ahead of the curve, without sucking up valuable staff and budget resources.
"We knew we had to adopt a new approach to streamline our accounting services over the long haul," said Sturdivant. "But we couldn't find an option on the market with the right price-point and multi-property capabilities we were looking for."
Sturdivant was first introduced to the idea of cloud-based accounting technology while attending a hotel conference with John McKibbon, now the CEO of M3, in the early '90s. Fed up with the lack of hotel-specific software in the industry, McKibbon set out to create a more flexible, all-in-one software solution designed to drive cost savings, enhance revenue and improve business insight for hospitality teams. Frustrated with the woes of operating an outdated system, Sturdivant agreed to test the product at a few of MMI's properties in Mississippi.
At that time, operating accounting services under the "cloud" was still a foreign concept for hoteliers. Within weeks, the results from M3 exceeded Sturdivant expectations. By migrating MMI's accounting services to a hosted cloud service, Sturdivant and his team were no longer responsible for the maintenance needs and demands of a cumbersome computer system. Instead, they were able to reallocate valuable time and resources into what mattered most: improving the brand's guest service and satisfaction. Before M3, Sturdivant struggled to remain connected to multiple hotels' revenue and payroll stats at once. Adopting M3's centralized system allowed his staff members to make quick decisions and communicate with their teams on-property to maximize performance.
"When we're juggling roughly eleven properties in different states throughout the Southeast, it becomes impossible to keep everyone on the same page," said Sturdivant. "M3's remote reporting feature has been a game-changer by allowing us to see how each hotel is performing on a daily, monthly and yearly basis so we can make quicker, smarter decisions on the road."
Fast-forward to today, and Sturdivant's feelings about M3 haven't changed. Since adopting the solution nearly 20 years ago, MMI has seen growth in both the size and sophistication of its portfolio. Now, Sturdivant and his team are able to gain invaluable insight into the day-to-day operations of MMI's properties, apply key performance metrics and cut (otherwise unseen) costs in order to boost ROI.
Almost two decades after partnering with M3, Sturdivant and his team are still discovering the software's untapped capabilities, including the system's proprietary hotel benchmarking index, which captures data from thousands of properties, to show hoteliers where their business stacks up against competitors.
"To have all the data we need to make decisions readily accessible at our fingertips is something we never imagined would be possible," said Sturdivant. "While the old system was always lagging behind, M3 is quick to adapt and flex based on the size and sophistication of our portfolio."
By partnering with a long-term, like-minded solution like M3, MMI was able to drive its business forward with the same people-first mentality it had 60 years ago.
"We wanted to partner with people who work and think like we do," said Sturdivant. "That's what drew us to M3 over other full-blown ERP systems: the company's leaders are hoteliers at heart, so the software is prewritten to address the problems we face."