09/26/2018
Marriott Selects Volara as the Official and Exclusive Partner for Its Voice Pilots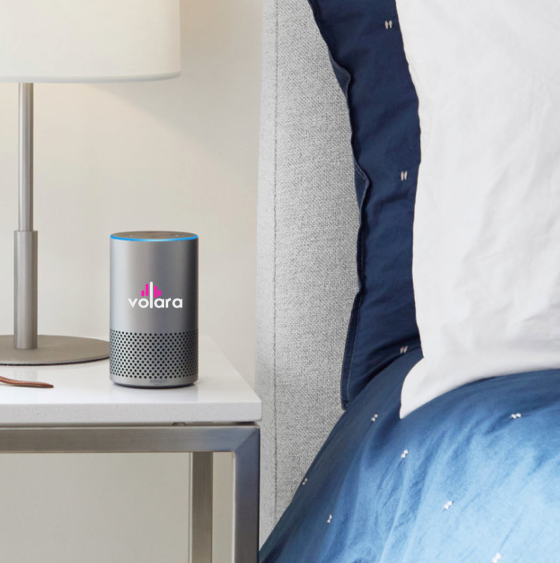 Volara – the voice hub for the hotel industry – announced that it has been selected by Marriott International Inc. as its official and exclusive partner for its pilots of voice technologies. Volara's software provides conversation management and secure integrations for 98 percent of the hotels using Alexa technology in the United States today. 
Marriott will benefit from Volara's software that enables voice-based conversations with their guests to be managed in real-time on any natural language processing platform. Marriott will also benefit from Volara's patent-pending Accuracy Engine that ensures guests receive the information or service they requested, and its secure integrations hub, which provides a voice interface for the existing technologies used in the hotel.
As part of the relationship, Volara will be launching an integration with Marriott's proprietary work order management system. This integration will enable guests to request hotel services just by speaking.
Marriott is using the Volara platform during its evaluation of Amazon Alexa technologies at the Marriott Charlotte City Center and Marriott Irvine Spectrum in October. 
"Volara shares Marriott's commitment to guest privacy and the need to deliver quality experiences," said Scott Hansen, Marriott Senior Director of Guest Technology for Global Operations. "Making sure our guests are inspired and engaged during their stay is important to us. This partnership will help Marriott evaluate opportunities through voice that will guide our approach to better serving guests in our hotels."