07/12/2019
LoRa Devices Save Hattie B's $50K in Inventory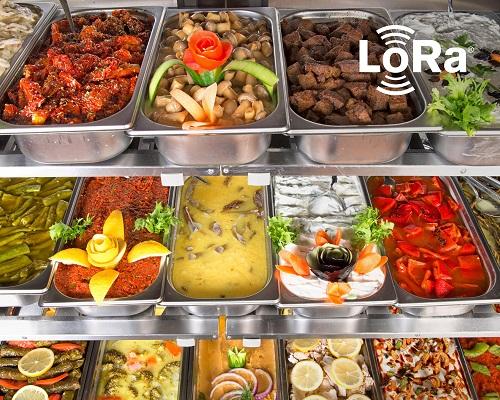 Laird Connectivity, a supplier of wireless connectivity solutions, has integrated Semtech's LoRa devices and LoRaWAN protocol in temperature monitoring sensors developed for the award-winning ComplianceMate solution, created by CM Systems.
This technology makes it easier for restaurants to implement more effective food safety systems and drive greater efficiencies
CM Systems, a provider of monitoring systems for food safety compliance and operational effectiveness, incorporated LoRa-based wireless Bluetooth sensors and LoRaWAN networks in a temperature monitoring system for commercial kitchens. Shake Shack, Five Guys and Hard Rock Café. City Barbeque and Hattie B's use the solution.
The IoT solution penetrates stainless steel doors, concrete walls and even multiple stories, while boosting battery efficiency.
In February 2018, downtown Nashville experienced a power outage after Hattie B's had closed for the night. With ComplianceMate's LoRa-based alert system, store management was notified about the failure immediately and was able to safely transport at-risk product to another facility – saving $35,000 to $50,000 worth of inventory.
Semtech's LoRa devices is a widely adopted long-range, low-power solution for IoT that gives telecom companies, IoT application makers and system integrators the feature set necessary to deploy low-cost, interoperable IoT networks, gateways, sensors, module products, and IoT services worldwide. IoT networks based on the LoRaWAN specification have been deployed in 100 countries and Semtech is a founding member of the LoRa Alliance, the IoT Alliance for Low Power Wide Area Network applications. To learn more about how LoRa enables IoT, visit Semtech's LoRa site.