Kitchen United Expands in Arizona
Get great content like this right in your inbox.
Subscribe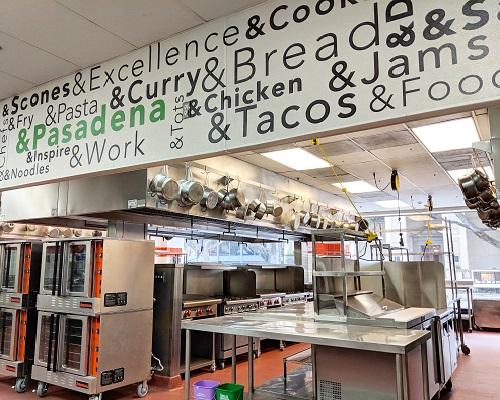 Kitchen United has signed a lease agreement for a kitchen center in Tempe, Ariz.
The kitchen center will be located at 933 East Broadway Road and is part of the company's significant national expansion plan, which includes opening 10-15 kitchen centers through the course of the year. Kitchen United currently operates locations in Pasadena, Calif., and Chicago  and has announced lease agreements in Atlanta, Columbus, Austin, Scottsdale, Los Angeles, San Francisco.
As the demand for pick-up and delivery orders in the restaurant industry continues to accelerate, Kitchen United's expansion of commercial kitchen spaces nationwide will provide established and emerging restaurant operators the opportunity to increase revenue through expanding their off-premise order business. The concept affords restaurant brands the ability to expand into new markets without the expensive build-out of a new, standalone restaurant. Kitchen United also provides its restaurant partners with consumer and operational insights, allowing brands to tailor their concepts in order to maximize local demand and efficiency as well as drive revenue.
"Consumers increasingly seek convenience when it comes to getting their next meal, so growth in off-premise is here to stay. Kitchen United offers a unique model, allowing operators to offload congestion in their restaurants caused by the popularity of delivery and pick-up," said Jim Collins, Chief Executive Officer of Kitchen United. "Our goal is to help restaurant operators establish a more efficient way to handle off-premise business and increase customer reach without the significant investment of a brand new build or retrofitting their existing location. We have a few spots left in this location for restaurants that want to expand into or within Tempe, and to enable them to take advantage of the boom in off-premise dining." 
Kitchen United takes a data driven approach to identify the best locations for its kitchen centers, aggregating insights on demographics, income levels and cuisine-specific demand in addition to drive time, traffic patterns and other data. For additional information visit: http://www.kitchenunited.com.