How Technology Will Impact Restaurant Marketing in 2019
Get great content like this right in your inbox.
Subscribe
The restaurant industry is in the midst of a technology renaissance. Brands are implementing various solutions that help them harness data to drive sales, create operational efficiencies, and ultimately enhance the guest experience both onsite and off-premise. Marketing teams are similarly looking for innovative solutions. They're faced with more challenges than ever before with consumers tempted by more brands, more options and third-party deliverers tempting people to stay at home rather than dine out.
However, these challenges also bring opportunities for restaurant marketers, especially as it relates to guest engagement and gift programs which are central to today's restaurant marketing strategies. The following highlights three areas where technology can drive innovation and set brands up for success in today's highly competitive and fast moving market. 
Labor Costs
As labor costs rise, so does the cost of keeping staff at counters to process orders. To decrease the amount of labor needed within their facilities, restaurants are turning to channel switching – a method in which a customer is retrained to partake in a self-service transaction via in-store kiosks or online ordering. Brands like Panera Bread and Shake Shack have implemented kiosks to both reduce labor and decrease the time customers spend waiting in line. Retraining customers to behave differently both on and off premise requires an active guest engagement program to communicate changes and incent these new behaviors.
Private Equity Acquisitions
In 2019, we will continue to see PE firms gobbling up restaurant brands, streamlining operations and pushing costs down across brand portfolios. It's important to harness solutions that give PE firms a playbook to install across all concepts, providing a single view of the guest, gift card, and comp data across brands. This playbook enables marketing teams to speak a common language, have a trusted lever for increasing transactions, and is scalable to any portfolio size.
Frictionless Interactions
Customers will continue to demand convenience in 2019. That includes getting in and out of the restaurant as quickly as they see fit. One way to achieve this is through mobile payment wallets like Google Pay and Apple Pay. In both situations, the payment is quicker, and the loyalty/rewards identifier is passed with a single tap of the phone. Panera Bread has installed Apple Pay with NFC Loyalty in all its locations and more restaurants are following suit. Convenience store chains are seeing the advantage too. Studies show mobile payment use is continuing to rise, so forward-thinking brands should implement platforms that incorporate NFC technology with seamless loyalty integration to ensure they align with shifting consumer purchasing behaviors.
As restaurants increasingly look to differentiate themselves in today's hyper competitive market, the value of marketing has never been greater. However, brands need to ensure their marketing programs are delivering on customer expectations in order to create more personal relationships with guests, position the brand as an attractive investment opportunity, and ensure customers can stay ahead of the curve in today's convenience and mobile economy.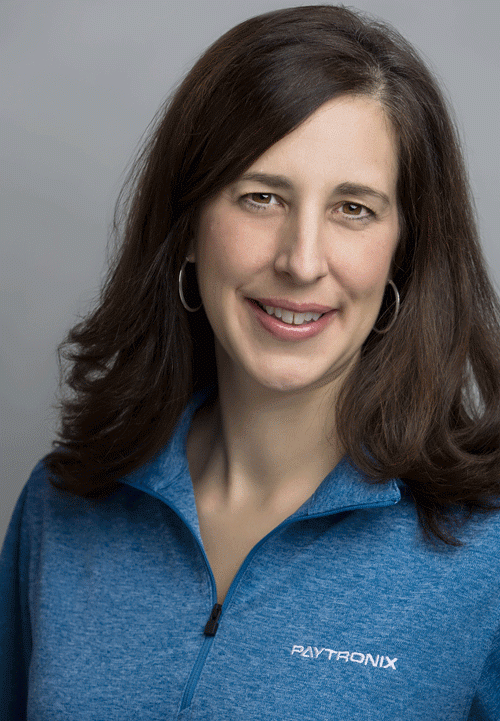 About the Author:
Michelle Tempesta is the Head of Marketing at Paytronix.