05/14/2019
How Social Media, Ride Sharing Can Help Hospitality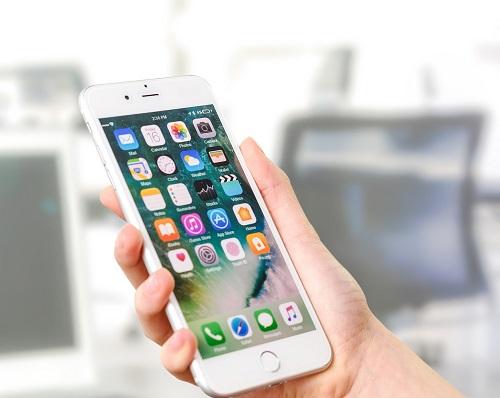 The smartphone seemingly finds itself in the daily narrative of almost every business model. And that's because, well, the millions of things you can do on your phone literally fit inside your pocket.
It all puts the Swiss Army knife to shame.
You can call a cab -- Uber or Lyft in common nomenclature -- or get directions. You can send someone a note or shoot them over an invite for a party. The smartphone lets us make bank deposits and pay bills, check the news or have the phone itself let us know when something is newsworthy. The smartphone touches every industry in every corner of our lives.
But perhaps no business has benefited more than those in the hospitality sector.
Hotels rely on smartphones as room keys, a concierge and even use the technology to check-in guests. Restaurants rely on mobile reservations more than ever. In fact, you'd be hard pressed to find a restaurant that doesn't use a mobile reservation system except, of course, for those restaurants that don't take reservations at all.
Big events? They're in on the smartphone game too. In fact, many event spaces create mobile apps just for specific events. These apps map out booth numbers and locations. Heck, nowadays at many events you can't find the restroom without a smartphone.
And you can't visit an amusement park, sports arena or convention center without having to use your smartphone.
Still, the hospitality industry is connected to smartphones in ways we cannot see.
Social Media and Hospitality
Beyond the obvious utility of smartphones in the industry -- the aforementioned room keys, maps, reservations systems and request portals -- hospitality companies are finding themselves very much related to more general smartphone usage.
Social media, for one, has been an incredible boon to the industry.
The hospitality industry is, largely, based on experience. Whether showcasing your businesses booth at a convention, sharing pictures of a cool vacation or snapping a small plate at a trendy new restaurant, people love to share their experiences.
Take a look at any hotel's Instagram feed. It's not necessarily littered with professional pictures of the property. Instead, the hotel's patrons are photographing themselves on property or even nearby establishments -- touting not only the aesthetic but locale of a particular lodging destination.
This in and of itself serves as an advertisement for a hotel but is equally important to recognize that patrons' smartphone usage increases when engaging in these experiences.
And it isn't exclusive to hotels. Those at a basketball game might want to tweet about it or people want to post and tag photos from weddings with the couple's hashtag.
The point being the smartphone's  role in the hospitality experience extends beyond the literal accessibility that room keys, maps and reservation systems provide. Social media has become an integral part of the hospitality experience, increasing smartphone usage even more than hospitality apps themselves.
Ridesharing
Whether it's traveling to another city or having a few cocktails at a trendy restaurant, the hospitality industry is also closely tied to ridesharing apps like Uber, Lyft and Via. Often the hospitality industry is closely connected to the lack of accessibility to one's personal car.
Other high-volume events like conventions, sporting events and music festivals, where parking might be a challenge, see an influx of ridesharing usage out of sheer convenience. Operations personnel at these events will even coordinate designated pickup and dropoff areas with the ridesharing companies,
As a result, the hospitality industry sees a high volume of those using these apps.
The Bottom Line
The hospitality industry engenders a tremendous amount of smartphone usage -- well beyond the obvious utility of powering apps related to those operating within the industry. In fact, social media and ridesharing are equally as tied to the hospitality experience as apps like Marriott Bonvoy or OpenTable.
As such, the hospitality industry should consider taking steps to make sure smartphones remain accessible throughout that experience. Whether it's designated pickup and dropoff areas for ridesharing, partnerships with telecommunications companies to make WiFi signals strong or even consider designated areas for phone charging.
Not only will it improve the hospitality experience for patrons but could help serve as organic advertisement and growth for the industry.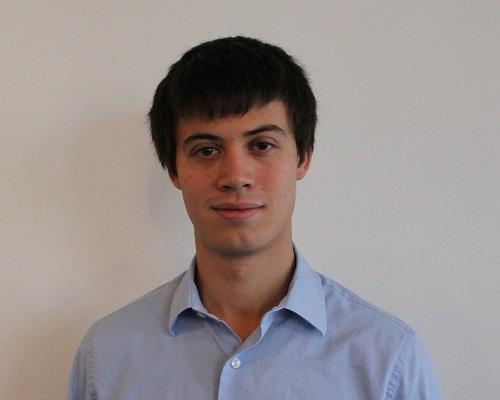 About the Author
Nikolas Schreiber is Co-Founder and CTO of Hoplite Power, the New York City startup that's disrupting on-demand phone charging through its vending machine for portable phone chargers technology. A mechanical engineer and MBA, Nikolas is actively engaged at the intersection of technologies and businesses that makes lives easier. He has been involved on both the discovery and execution phase of innovation across a variety of industries including energy, real estate and design.